NFL player Rashad Johnson loses tip of finger during game
WARNING: Graphic image below
When Arizona Cardinals NFL player Rashad Johnson saw blood dripping from his glove during a game against the New Orleans Saints at the weekend, he assumed he had torn a nail in a tackle.
The safety was in for a rude shock - when the glove was cut off, part of his finger remained inside.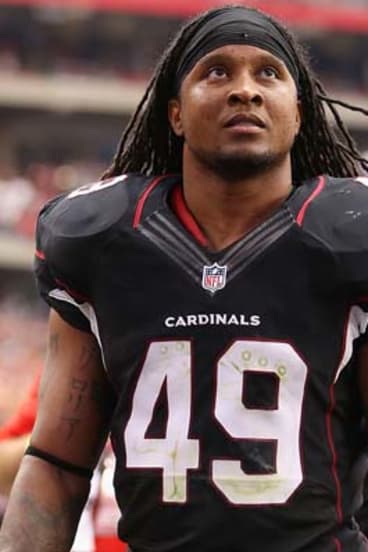 "I'm not even sure how it happened," Johnson said on Monday.
"If I had to take a guess, I would say maybe it dug into the turf there and snapped back and broke it that way. My glove was torn or ripped, which makes me think it didn't get caught in a facemask or a cleat stepped on it."
"It was the same length as my index finger," he said.
"It was pretty shocking to see it that way. But this type of stuff happens. Guys end up with bad biceps, bad shoulders, bad fingers. I mean, it's just a part of the game fans don't get an opportunity to see.
Contrary to reports after the game, Johnson didn't return to the action.
The injured digit was repaired by shaving the bone and covering it with skin.
On Monday, Johnson said on Twitter it was probably his "most painful injury."
Johnson joked he could still use his thumbs to play video games and that his missing finger "probably wouldn't have been used for anything good anyway."
Johnson is eyeing up an instant return on Sunday at Tampa Bay: "If the doctors give me a nod I can go, I [will]."
Morning & Afternoon Newsletter
Delivered Mon–Fri.