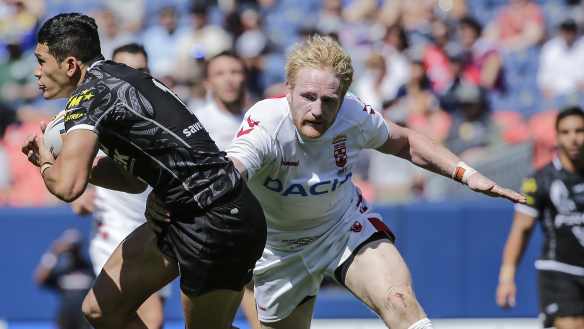 The controversial Denver Test is set to further rankle NRL clubs after New Zealand's stars were delayed on their return from the United States.
Goal kicking proved the difference for the NSW side on Sunday night and it was no accident.

Fittler chose a team whose inexperience would be its strength, and so it was.

The Maroons lost the series but unearthed a future star as Ponga swam after being thrown in the deep end.

Advertisement
After NSW's series-winning performance on Sunday night, many players and coaches were talking about Gould's emotional words two night before the match.
When James Roberts saw his little brother Kirk, the gravity of what Roberts and his Blues teammates had just achieved hit him in a tidal wave of emotion.