Veteran Shaun Berrigan has confirmed his interest in joining a band of Canberra Raiders players lining up to represent Italy in next year's rugby league World Cup.
An Italian delegation will head to Queanbeyan in the next few weeks to sound out Raiders captain Terry Campese about playing for Italy, which has already lured former Australian Test representatives Anthony Minichiello, Anthony Laffranchi and Craig Gower.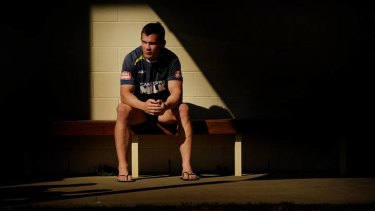 Raiders juniors Paul Vaughan and Dennis Tomarchio have already been added to the Italian World Cup squad. Berrigan is also on the hit list for the Azzurri.
Berrigan has played 14 Tests for Australia, but the 33-year-old confirmed yesterday he was eligible to play for Italy because of his grandmother's heritage.
Asked if he was interested in an international swansong with Italy at next year's World Cup in Wales, Berrigan texted: ''Yeah it is a definite possibility.''
Campese played his only Test match for Australia at the 2008 World Cup and is yet to commit to the Italian squad, having played limited football in the past two years because of injury. But Minichiello, who played for the Azzurri in 1999 before winning the first of his 19 caps for the Kangaroos, said Raiders Campese and Berrigan were certainly on the radar.
Italy will open the World Cup against co-hosts Wales at Cardiff's Millennium Stadium on October 26 next year.
''This is a major opportunity for Italy rugby league,'' Minichiello said. ''They've got a competition up and running in Italy and we're really excited about taking part in the first game of the World Cup.
''Terry Campese is a big target for us and Shaun Berrigan is qualified so we're trying to get him on board as well.'' with AAP