Raiders prop Dane Tilse apologised to fans for his team's inept performance as the club's once-famous home-ground advantage continues to fade.
What used to be a graveyard for travelling teams is fast becoming a happy hunting ground after the North Queensland Cowboys cruised to a comfortable 22-6 victory at Canberra Stadium last night.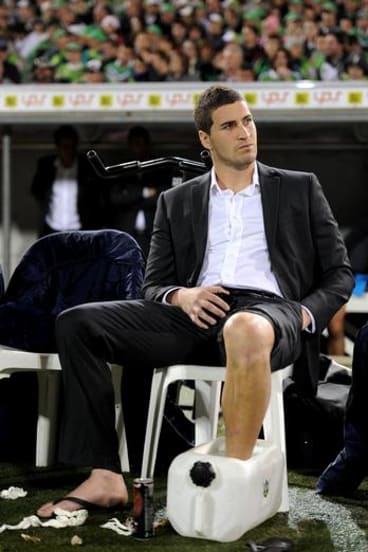 The Raiders have only won three of their past 13 games at home - a woeful record they will be intent on turning around when they host the New Zealand Warriors on Sunday.
Tilse made the apology in an on-field interview and was deeply hurt that the Raiders couldn't back up last week's sensational 30-16 win against the Wests Tigers in Campbelltown.
''The boys are gutted,'' Tilse said. ''To be back on our home turf, our record hasn't been great here the last season or so.
''To toss that up after Monday night, it's embarrassing. They [the fans] expect better and we expect better.
''If you want to be a top eight team you can't be inconsistent. It's an attitude thing.''
Despite being winless at home in their two games this season, it's the Raiders' surprise victories on the road which is keeping them within touching distance of the top eight.
The Raiders collected four competition points out of a possible six in a horror stretch of three straight away fixtures.
The Raiders beat the Titans on the Gold Coast in round two and backed that up with last week's taming of the Tigers.
It is a turnaround to recent seasons when the Raiders traditionally struggle for success outside of the ACT.
Ball control proved the Raiders major downfall, as the home side gave the Cowboys perfect field position.
''I'm disappointed playing like that at home,'' Campese said. ''It felt like we had dropped ball after dropped ball. We gave the class of players like [Johnathan] Thurston and [Matt] Bowen too much ball up our end.''
Morning & Afternoon Newsletter
Delivered Mon–Fri.