The ARL Commission's reputation for getting things done has continued after Australian players were yesterday advised that outstanding payments totalling more than $500,000 would be in their bank accounts soon.
The money relates to a $15,000 bonus owed to each member of last November's winning Four Nations squad, and $10,000 in superannuation payments.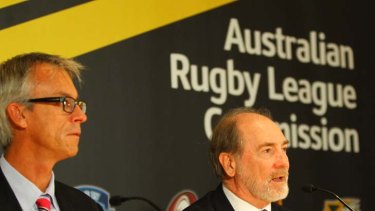 After months of complaints from the players, commission chairman John Grant said last Friday that he would make a phone call to ''fix'' the problem and yesterday officials reported that the money was on its way from the tournament hosts in Britain.
The resolution of the issue follows last week's decision by the ARL Commission, which was formed on February 10, to scrap the controversial McIntyre finals system.
''That's what happens when you get great business people running the game,'' one NRL club boss told the Herald. ''These people know how to get things done and they are showing that.''