COUNTRY Rugby League (CRL) officials have confirmed Cooma is in contention to host next year's City-Country representative match but deny a deal is done.
Told of speculation that Cooma would host next year's rep fixture, Raiders prop and Cooma junior Brett White said it would inspire his nine-month recovery from a knee reconstruction to try and force his way back into representative footy and play in front of a home crowd.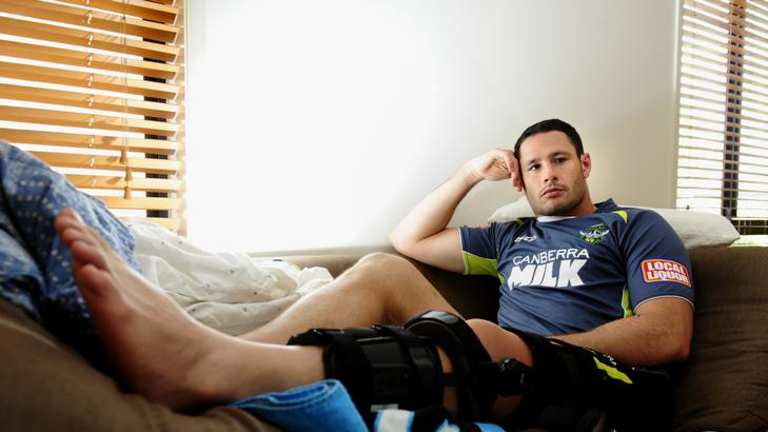 But CRL chief executive Terry Quinn poured ice on that enthusiasm, saying a decision on next year's venue would not be made until July. The Australian Rugby League Commission voted last week to retain the annual City-Country match and media speculation was that Cooma would be host in 2013.
But Quinn said the CRL had received applications from at least 10 potential sites, including Cooma, and a decision would be made after expressions of interest closed on June 30.
The ACT government had previously expressed interest in hosting a representative fixture next year as part of the city's centenary celebrations, but Quinn virtually ruled out taking the match to a city.
''Our preference is to take it to areas that don't have access to NRL rugby league,'' Quinn said.
The decision on the venue is made chiefly by the CRL, in consultation with the NRL and the leading television broadcaster.
There are question marks about whether Cooma has adequate facilities to host the match. Until rugby league signs its new broadcasting deal, expected to net the game as much as $1 billion, Quinn said the CRL did not have funds to help revamp grounds.
White has played five matches for Country Origin, his last in 2010, but the Raiders prop said he would love to don the Country jersey again if Cooma was successful with its bid.
''I've always thought about it and always hoped one day it might happen - being a Cooma junior - that a game like this would be there,'' White said.
''You've just inspired me for the next few months, it'd be fantastic. I'm just aiming to get back on the paddock but to get back and hit form early on in the season for something like that, that'd be special.
''There was a lot of talk that we might have lost City-Country, but for a player from the country who's played a few games in the jumper, I know how special it is and what it means to people in the bush.
''For a place like Cooma and Group 16 to have an opportunity to host the game it's what Country Rugby League needs.''