David Furner and Michael Maguire honed ruthless work ethics by spilling blood on the rugby union field for the same Canberra school.
But their strong bond forged at St Edmund's College will be cast aside when they look to out-coach each other in Saturday's Canberra-Souths NRL final in Sydney.
Canberra born and bred, Souths coach Maguire will be public enemy No 1 one in the capital as he looks to dismantle the Furner-led Raiders' fairytale march through the finals.
As teenagers they were vastly different.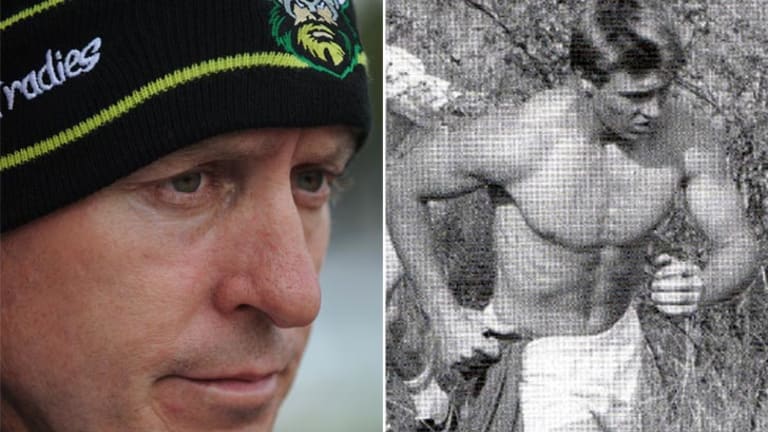 Furner was the college's alpha male, a football prodigy rated so highly he was given permission to practise his goalkicking during class hours. Maguire was far more softly spoken and before his dedication in the school gym paid off, he was a 16Bs player and a halfback.
In his final year, 1991, he matured into a big, strong centre.
But while they were different in many respects Rex Purcell, who coached both at the school, said the trait they had in common was an uncompromising will to succeed.
''Dave was a bit of a larrikin until he got on the field, but then unbelievably focused on what he had to do,'' Purcell said.
''He played in the centres, fullback or five-eighth, but when he went to league he went into the forward pack. Dave was more of a leader on the field with his talking, but Maguire was quietly determined as well. They were very different players, and very different people.''
Maguire's under-16s coach, Phill Hawke, remembers Maguire and Furner as both being determined, hard workers.
''Madge [Maguire] was a very disciplined and pretty academic kid. He was a good student who worked hard, and he probably got that work ethic from his taxi-driver dad. He knew that to do well, you've got to do things properly,'' Hawke said.
''Madge wasn't the most talented footballer in the world, he was one of those guys who know that you have to persevere with, and in that sense he and Dave are a bit alike. They were both really committed to their physical development. By the end of school, they were pretty impressive looking kids.''
Purcell and Hawke both said the college considered it a badge of honour three of its former students - Furner, Maguire and Ricky Stuart - will be NRL head coaches next year.
''St Eddies has produced three great rugby league coaches, which is interesting because we play rugby union,'' Purcell said.
''They have three out of 16 [NRL coaches] all out of the same school is quite amazing. Obviously being a Canberra person I'll be supporting the Raiders, but I guess I'm a winner either way.''
Morning & Afternoon Newsletter
Delivered Mon–Fri.