FRUSTRATION is building behind the scenes at the Canberra Raiders, with members of the club's board understood to be seeking answers about the ongoing trend of losing valued coaching staff to rival clubs.
Canberra is still settling its own coaching arrangements for 2013, but a reunion of Raiders coaching staff will take charge of New Zealand's NRL campaign next season.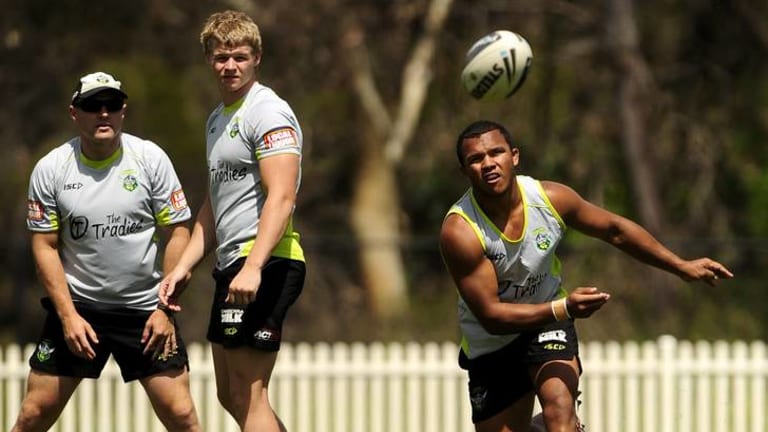 Former Raiders coach Matt Elliott has completed his new coaching roster in Auckland, with Canberra's Andrew McFadden officially signing on with the Warriors on Saturday.
The Warriors' coaching staff also includes a strength and conditioning pairing of former Raiders premiership player Ruben Wiki and former Raiders staffer Carl Jennings.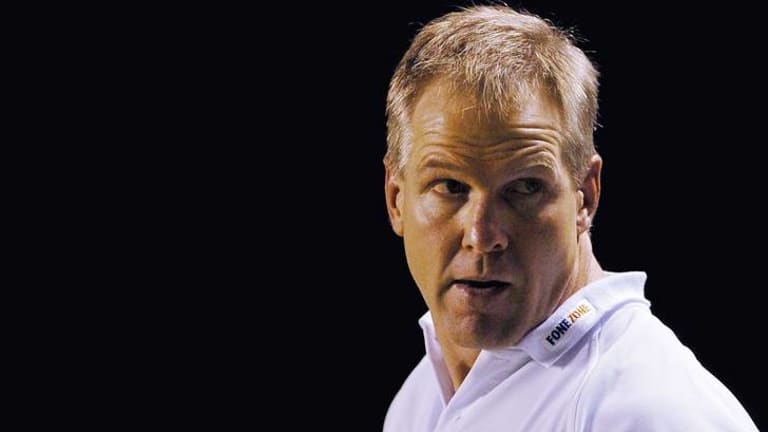 McFadden's contract with the Warriors was no secret after the 34-year-old requested an immediate release from the Raiders and flew to New Zealand last weekend. His departure comes after strength and conditioning coach Matt Ford resigned at the end of the season, despite attempts by the club to retain him.
The Raiders have sacked two assistant coaches in the past two seasons - Quentin Pongia and Justin Morgan - each dumped after just one season in the role. But of more concern to the Raiders board is the loss of staff such as Ford and McFadden.
Raiders chairman John McIntyre did not return calls this week, but has previously told The Canberra Times he is content to leave coaching staff appointments up to head coach David Furner.
Furner has promoted Raiders under-20s coach Andrew Dunemann to be his NRL assistant, and has left the door open for another assistant before the NRL season kicks off.
Furner has denied rumours that former Wests Tigers mentor Tim Sheens could link back with the Raiders, the club he led to three premierships.
Six of Canberra's rival NRL clubs will be coached by men with Raiders links next season: Neil Henry and the Cowboys, Craig Bellamy at the Storm, Wayne Bennett at the Knights, Ricky Stuart at the Eels, Michael Maguire at the Rabbitohs and Elliott at the Warriors. Elliott, who had a 45 per cent winning ratio in five seasons with the Raiders from 2002-06, took great pride in poaching McFadden from Canberra.
Elliott gave McFadden his first coaching gig, with the Raiders in 2005.
''I've had a lot to do with Andrew and I couldn't be more excited about having him on board,'' Elliott said in a statement from the Warriors. ''I place the highest value on his insight into the game and I also know he'll ensure he keeps me accountable. We have a very good relationship. He's up front, the sort of guy you need on your staff.''
McFadden said: ''I had a great time at Canberra as both a player and a coach, but the chance to join Matt at a club like the Warriors is hugely exciting. This club has so much going for it with a fantastic pool of talent to draw on, while I'm also thrilled about having the opportunity to not only work with Matt again but to also join Ruben and Carl after being involved with them in the past.''
Morning & Afternoon Newsletter
Delivered Mon–Fri.