The Canberra Raiders have cleared the decks to launch a full-blown mission to keep Anthony Milford after re-signing Jack Wighton until the end of 2016.
The Raiders have also vowed to return as premiership contenders by continuing to lock up their exciting young talent. Tipped to be a representative star, Wighton's retention was vital after the sackings of Blake Ferguson and Josh Dugan last year.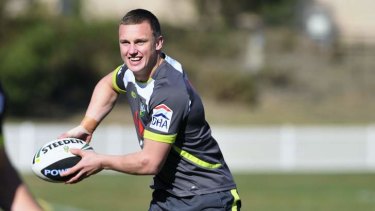 The 20-year-old said the vibrant mood at the start of pre-season training this week under new coach Ricky Stuart convinced him to commit to the club.
His retention follows the re-signing of young winger Edrick Lee until the end of the 2017 season last week.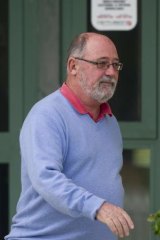 ''I'd like to stay around this joint for as many years as I can,'' Wighton said.
''He [Stuart] has brought a different attitude and mood to the team, you could see that and it made me excited, that's why I got the deal done.
''Talking to family and the changes the club is making, all that put together helped me make the final decision. We've got a lot of young talent coming through, so it won't be long until we're booming.''
Wighton has played 27 NRL games since his debut last year, and is expected to get first crack at nailing down Ferguson's vacant right centre spot. But Stuart indicated Wighton, just as adept in the halves, is capable of moving closer to the action.
''I don't want to make any rash statements there [filling Ferguson's shoes] but Jack is a player of the future and I think he can represent,'' Stuart said.
''I don't think it's too far down the track until he can become a representative player.
''He's got some versatility, with him making this commitment I'm keen to play Jack where we see his future.
''I'll get him in a little closer to the football at times and play to where his strengths are.''
Canberra's attention will now turn to ensuring Milford remains in lime green for at least next season.
Milford is contracted until the end of next year, but has requested a release to return home to Brisbane for family reasons.
The 19-year-old's future was discussed at a board meeting on Friday, the first led by new Raiders chairman Allan Hawke.
Hawke declared one of his main focuses was guiding Canberra back to its glory days with the help of its young talent.
The Raiders have stated they will demand Milford see out his contract, or block him playing for another club.
Milford is playing for Samoa at the World Cup and Canberra plan to talk to his manager when he returns.
''It seems pretty clear we've been very good at developing and identifying young talent,'' Hawke said.
''Instead of chasing people from elsewhere, maybe we need to do what we did when we were on top and retain that talent.
''That's what's led to our success in the past, and that's what we need to do in the future.''
The Raiders have also signed 17-year-old back-rower Tevita Pangai for a further three years until the end of 2017.
Jon Tuxworth is a sports reporter at The Canberra Times.