Parramatta CEO Scott Seward has floated the prospect of privatising the club as yet another Eels annual general meeting was marred by boardroom bickering on Monday night.
Constitutional reform was a hot topic at the club's 67th AGM and one of the items on the agenda involved the Parramatta District Rugby League board taking back ownership of the Eels football team, a responsibility that was handed to directors of the cashed-up Leagues Club following the Super League war. The issue prised open divisions between directors, some of whom are on both boards. Three PDRL directors - Ray Price, Sid Kelly and Mario Libertini - spoke in favour of the motion.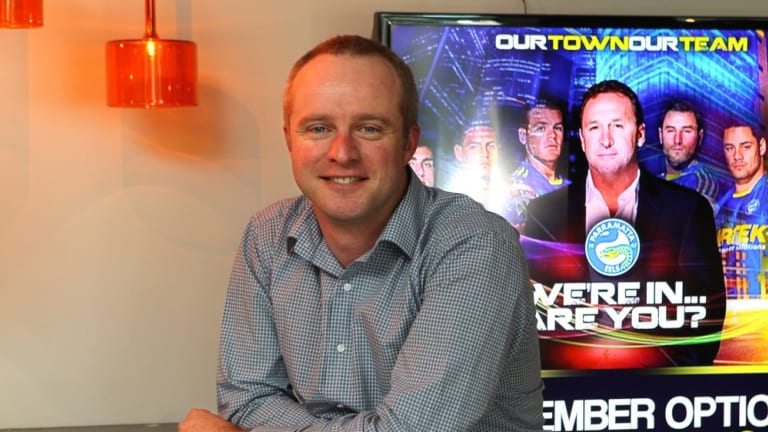 Director Steve Sharp, whose is also the chairman of the Eels, spoke against, claiming it could result in the franchise having to "relocate or amalgamate with another team". The motion was defeated 78-49, but it highlighted the fractures in the front office. It also prompted wider debate about whether the current corporate structure of the wooden spooners is the right one.
Seward said on Tuesday there was a need for off-field structures to be reviewed and revealed that there had already been discussion with the NRL about the prospect of appointing independent directors, a path already taken by Wests Tigers. Another option was privatisation.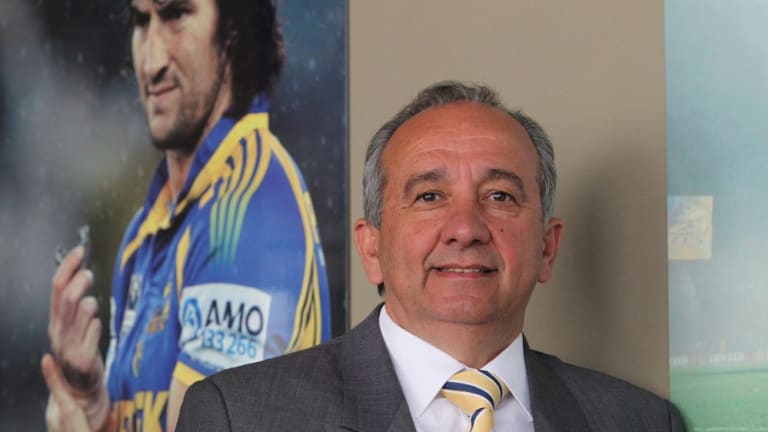 "I don't think you could rule it out," Seward said.
"There's privatisation, the potential of member ownership from a shareholder perspective. There's plenty of different options to be looked at. The other option is it could stay exactly as it is. We could say that's the best option with some tinkering or change in constitution.
"We need to understand the Parramatta Eels in 2014 are not the same club they were in 1947 or even in 2000. If we want to be market leaders we need to be brave enough to debate what that outcome could mean.
"The important thing we do now is review models that are there. Within our own league there are a number of different models, from privately owned to membership-based to football club to leagues club. It's also a great opportunity for us to look at other codes as to what is the right structure to put in place.
"Do we go to rolling elections, what is the right number to have on the board, how many independents should we have, if any at all? What in five years' time puts the Eels in the best position to capitalise on the potential we've got? I don't think anyone knows at the moment what that answer is but you've got to move your structures with the times."
Whether the Eels can find a potential buyer - or wish to follow the private ownership path - remains to be seen. It's a model that has brought mixed success in the NRL; Manly continue to bicker at boardroom level but have enjoyed on-field success and an improving bottom line; Nathan Tinkler's ownership of the Newcastle Knights could be in jeopardy if he doesn't renew a multimillion-dollar bank guarantee within the next fortnight; while South Sydney have enjoyed on-field success amid rumours James Packer could buy out one or both of the current owners, Russell Crowe and Peter Holmes a Court.
Another talking point from the AGM was the position of Roy Spagnolo. The former Eels chairman told the board and members "I have done no wrong" after being accused of more than 30 instances of financial impropriety. Spagnolo said he had addressed all issues of the Leagues Club board and that "no acts of dishonesty have been found against me". He also voluntarily made a full disclosure to the Office of Liquor and Gaming and Racing and was part of an audit clearance meeting with PWC in relation to the matters raised.
"I also want members to know that I have not received any personal financial gain either to myself or any member of my family as a result of my involvement with all of the Parramatta Leagues Clubs over the last four years," he told the AGM.
Morning & Afternoon Newsletter
Delivered Mon–Fri.