Raiders captain Terry Campese hopes the club's return to Seiffert Oval is the first step to playing NRL premiership games at the Raiders' spiritual home.
Queanbeyan City Council endorsed on Wednesday a proposal from the Raiders to host the Knights at Seiffert Oval in a trial game on February 28 next year.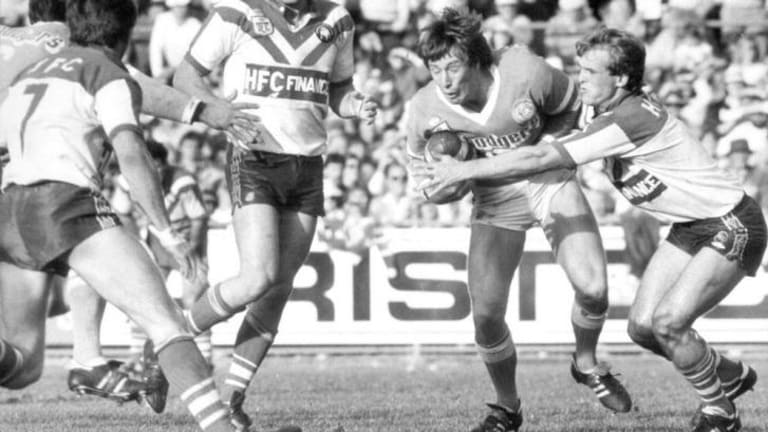 The match coincides with more than $1 million in upgrades to the venue for the 2014-15 financial year, including a $500,000 grant from the federal government and a $500,000 loan from the NSW government.
The Raiders played their first eight seasons from 1982 to 1989 at Seiffert Oval before moving to the larger surroundings of Canberra Stadium in 1990.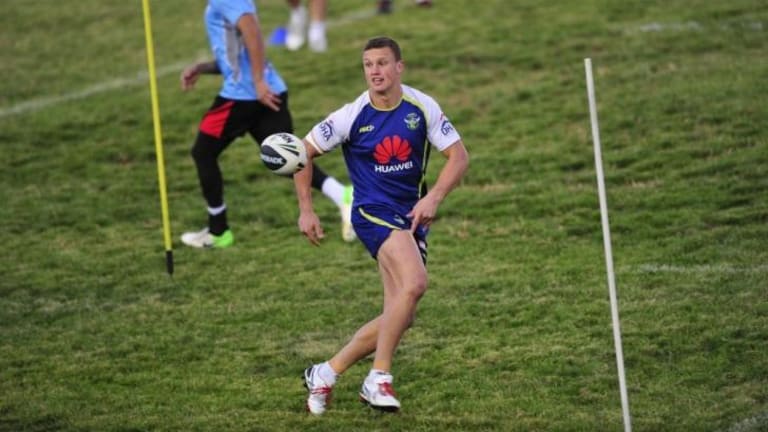 Queanbeyan junior Campese said the success of suburban grounds in the NRL, such as Campbelltown and Leichhardt Oval, had shown Seiffert Oval could be turned into a boutique venue for one or two games each season.
"Hopefully all of Queanbeyan turns up to the trial game and we can show that Seiffert Oval can host games for points in the future,'' Campese said.
"You talk to the players and the fans and there's nothing better than playing at these smaller venues when they're packed out, they have a great atmosphere.
"It's going to be great to have a trial game at the spiritual home of the Raiders and hopefully we get a huge crowd for it.''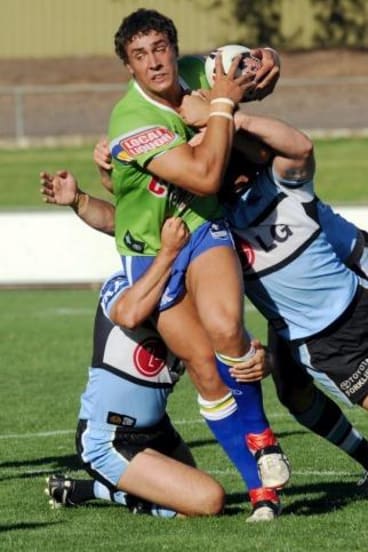 Officials are expecting a crowd of between 5000 and 7000 for the pre-season fixture.
The record crowd for a game at Seiffert Oval is 18,272 for the match between the Raiders and the Broncos in 1989.
The Raiders recently held an opposed training session at the ground against the Queanbeyan Blues.
The Raiders v Knights trial match will cost the council up to $45,000, but it expects to recoup that money through gate revenue and sponsorships.
Queanbeyan mayor Tim Overall said ticket prices would be structured to make the game attractive to Raiders' members and families.
"We would hope for a crowd of between 5000 and 7000,'' Cr Overall said.
''The proposal still needs the approval of the boards of both the Raiders and Newcastle before we go ahead with it.
''The Queanbeyan community still has a strong attachment to the Canberra Raiders and this trial match will be a great event for Queanbeyan."
The council will need to have its loan application assessed before the length of the loan and the interest rate for repayment is confirmed.
If it is unsuccessful with the subsidy application, it will go to the market to secure the best loan for the situation. It will also contribute a further $50,000 to the upgrades.
Along with Raiders Cup games, Seiffert Oval has been used for soccer and community events, such as the Relay for Life, since it has come back under the control of the council.

Lee Gaskin is a sports reporter at The Canberra Times.
Morning & Afternoon Newsletter
Delivered Mon–Fri.