The Canberra Raiders have confirmed representative centre Blake Ferguson has been punished by the National Rugby League club after allegations he spat on patrons at the recent Foreshore Festival in Canberra.
The Raiders refused to answer specific questions about the incident, but confirmed they were aware security had been called upon to escort Ferguson from the VIP area of the music festival at Commonwealth Park on November 24.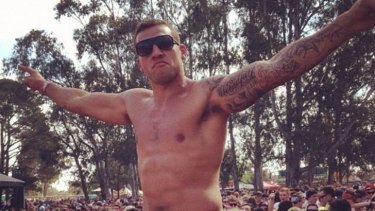 The father of a witness emailed the Raiders and the NRL to alert them to the incident the day after the festival, which was attended by approximately 20,000 people.
The man, who did not want to be named, then contacted The Canberra Times on Monday after getting no response from the Raiders. He alleged Ferguson had been seen spitting on spectators ''on numerous occasions''.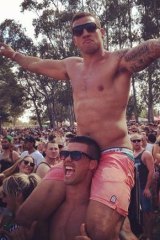 ''While this incident may not be as vile as others involving sports stars over recent years, not only those from the NRL, it is nevertheless a low and disgusting act, and is repugnant to fans, both young and old,'' the man wrote. ''It also shows that some players never learn from the mistakes of others, and do not deserve a place in the game.''
Ferguson, 22, attended the music festival with some Raiders teammates, although they have not been implicated in any reports of misbehaviour.
The Canberra Times sought comment from the Raiders and Ferguson, including whether he had apologised to organisers or patrons of the event.
The club responded only with a
statement: ''The club is aware of the incident and Blake has been punished internally. We will not be making further comment.''
Organisers of the Foreshore Festival, Kicks Entertainment, were not available to comment.
It is not the first time Ferguson has been penalised by the Raiders for an off-field indiscretion this year. Ferguson and Raiders teammate Josh Dugan were suspended from playing in Canberra's round 12 loss to the South Sydney Rabbitohs in May after both breached the club's alcohol policy. Ferguson had reported to training still under the influence of alcohol.
Ferguson previously said of that breach: ''That incident really shocked me and didn't sit well with the coaches and also myself, because I know I'm better than that. It was a rookie error you would say, immature of me and not thinking about the team.
''Myself and Josh [Dugan] are young but we've got a fair bit of experience in the top grade, all the young kids coming through look up to us and we're the sounding boards for them.''
Ferguson had one of his best seasons on the field in 2012, representing NSW Country and making the Australian train-on squad.