Ben Barba's "multitude of problems" came to a dramatic head when he told a Bulldogs trainer on Saturday night during the trial against Canberra in Goulburn that he did not want to play.
The Bulldogs were well aware of issues with Barba – gambling, alcohol, spending as well as the ongoing effects of a relationship breakdown – but his surprising admission made it clear that league was the furthest thing from the fullback's mind.
On the team bus back from Goulburn, Barba spoke at length with coach Des Hasler and other members of the Bulldogs coaching staff. Then on Sunday, he phoned chief executive Todd Greenberg, and the pair agreed to meet later that day.
They did so, along with Hasler and the player's manager Gavin Orr. It was clear to all in the room that – as his loss of desire against the Raiders proved – he shouldn't be on the field.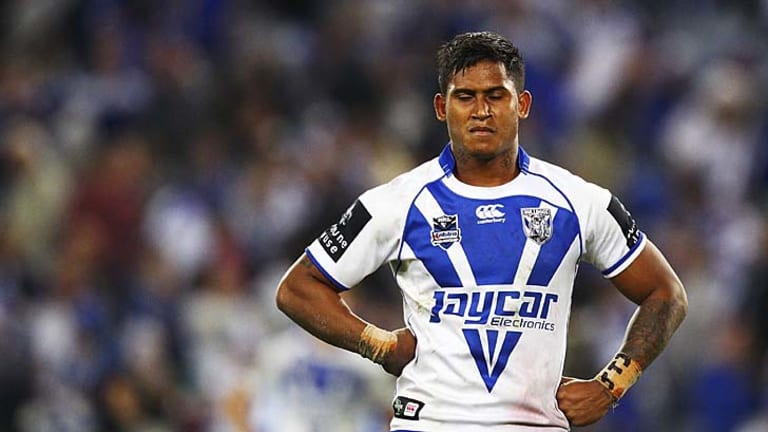 So he wouldn't be. Barba broke down during the meeting, at which it was agreed that last year's Dally M player of the year would be stood down indefinitely. Perhaps Barba will be sidelined for a matter of weeks, but more likely months – and possibly for the rest of the season.
Greenberg has left the decision in the hands of the professional counsellors, who have been hired to work with the 23-year-old.
There was not one major catalyst but a "multitude" of them. Central to them, though, was the breakdown in the relationship between Barba and his partner, Ainslie Currie, the childhood sweetheart he met in Mackay while still at school.
The pair have two daughters, Bodhi and Bronte. They separated before Christmas, while images surfaced on social media of Barba with a new girlfriend, Lauren Tweddle, increasing the "fishbowl" pressure on him.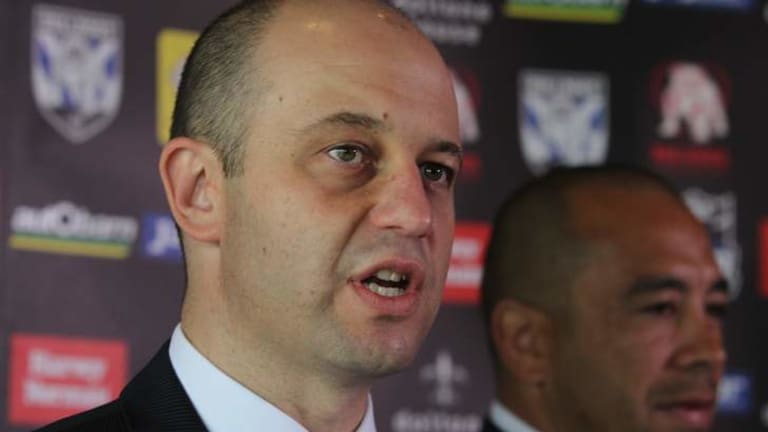 "I think Ben is at a point where football is the last thing on his mind," Greenberg said. "If anything, I think he felt a sense of relief that there was a plan in place for him to get his life back on track."
While the Bulldogs have dealt with behavioural problems before – Barba was stood down in 2009 after a scuffle with then teammate Jamal Idris – his troubles escalated again last week, when he lashed out at teammate Tim Browne during a physical scrimmage. Barba took exception to a challenge by Browne, and the altercation became physical.
Still, Barba played on Saturday night in Goulburn in the trial – 55 minutes against Canberra – during which it became clear that his mind was not on the game.
After the team returned to Sydney, he joined a night out with another Mackay product, Manly halfback Daly Cherry-Evans, to celebrate the birth of his child.
His stardom shot within 12 months last year. He has had great difficulty dealing with that issue.
Then on Sunday morning, Barba called his boss, and less than a fortnight before the Bulldogs' opening match of the season against North Queensland, it was agreed he would not play in it.
A day later, Greenberg addressed the Bulldogs playing group then, after two statements were released – one quoting Greenberg and the other Barba – the club boss fronted the media.
"For the past 24 to 48 hours for me, it became significant enough for me to take the action we have taken," Greenberg said, adding the step was "not so much an incident but the manifestation of a lot of issues that have been in his life over a period of time".
"This is not one issue," Greenberg said. "This is a range of different issues that stem from a breakdown in a family and personal relationship."
Barba will remain in Sydney for now but may opt to spend time in Mackay with family. His older brother Aaron had a promising career at Penrith cut short because he could not adjust to life in Sydney. Officials across the game hope the same does not occur with his younger sibling.
Barba is a brilliant talent but also occasionally a brittle individual. He once walked off the field during an under-20s encounter. For so long, it appeared his defensive inadequacies were behind the reluctance of the NRL coaching staff to promote him, despite eye-catching performances in the National Youth Competition. It is clear personal frailties were at play as well.
"The difficulty for Ben is he is confronting them [his issues] in the public eye," Greenberg said. "His stardom shot within 12 months last year. He has had great difficulty dealing with that issue.
"He is a role model in the game of rugby league but he may not be equipped with all those skills and tools to be the role model we need him to be."
Many waxed that Barba looked like he wore a cape last year, with try after freakish try, but the player himself might have believed he was closer to wearing a mask.
"I'm incredibly sad to be stepping aside as I've been so blessed with what's happened to me over the past few years, but I feel as though I would be wearing a mask if I didn't confront the matters I've been dealing with until now," Barba said in the club's statement.
"I feel it is best to deal with these problems front on, and I believe that by doing so this will make me a better person and player in the future."

Glenn Jackson is a Rugby League Writer for The Sydney Morning Herald
Morning & Afternoon Newsletter
Delivered Mon–Fri.