Rock legend Jimmy Barnes offers embattled Wests Tigers skipper Robbie Farah his support
Australian rock's working class man Jimmy Barnes used his appointment to perform at the NRL grand final with Cold Chisel to offer support to besieged Wests Tigers skipper Robbie Farah, saying he ought to have been "treated with respect" by the club's management.
Barnes, an ardent rugby league fan, is one of the Wests Tigers celebrity supporters alongside Olympic swimmer Dawn Fraser, cricketers Michael Clarke and Russell Arnold (Sri Lanka) and former world champion boxers Daniel Geale and Vic Darchinyan.
After being presented as an important part of this year's grand final experience, Barnes made it clear he believed Farah had copped a raw deal.
"I try not to get involved in the internal politics, nobody knows how coaches and players get on, how players and management get on and that's to be decided in the club," Barnes said.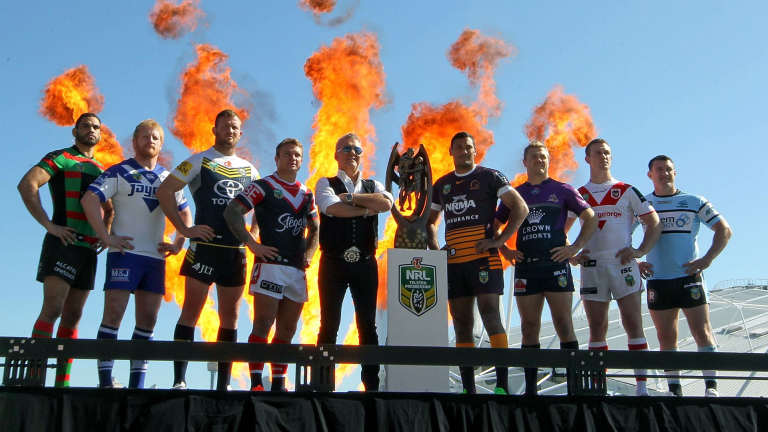 "The man has been the captain of the club for a long, long time. He showed great loyalty to the club, he's played great football for the club; he should be treated with respect.
"I tip my hat to Robbie, good luck to you mate. I think it was handled badly and I think he got treated wrong and he should be honoured for the great service he gave the club. I certainly respect him."
Nevertheless, Barnes made it clear he was still a committed Wests Tigers supporter, making it clear he thought the club had bigger and better days ahead.
"We have some rebuilding to do and we have some rethinking to do," he said. "We showed moments of greatness out there this year even though it doesn't reflect in the standings in the league.
"[James] Tedesco was phenomenal, there's lots of great players and young players in the team ... it's just time for the club to rebuild, rethink and reboot."
Barnes said he knew the key to a good grand final performance - as the entertainment - was to approach the event like the two teams will.
"A lot of the times I stand there myself and I think 'get off, we just want to watch the rugby [league]," he said. "We want to [get] people warmed up and ready for the game. I'm going to play loud and hard."
"I'm looking forward to doing it with Cold Chisel, people have been asking Cold Chisel to do this for years. We're all rugby league fans and we want to get out there and actually add something to the entertainment."