Canberra Raiders forward David Shillington has applauded Andrew Fifita's courage in publicly revealing his depression and hopes it will encourage young players who may be struggling to seek help.
Five young NRL-contracted players have committed suicide in the past two years and Shillington believes Fifita's harrowing account of how he tried to take his own life will highlight how serious the issue is.
Fifita told Channel Nine's The Footy Show on Thursday night he tried to end his life by hurling himself out of a window on the Gold Coast last year.
"It would have been incredibly tough for him to come out and say that, there's all sorts of stigmas attached to NRL players," Shillington said.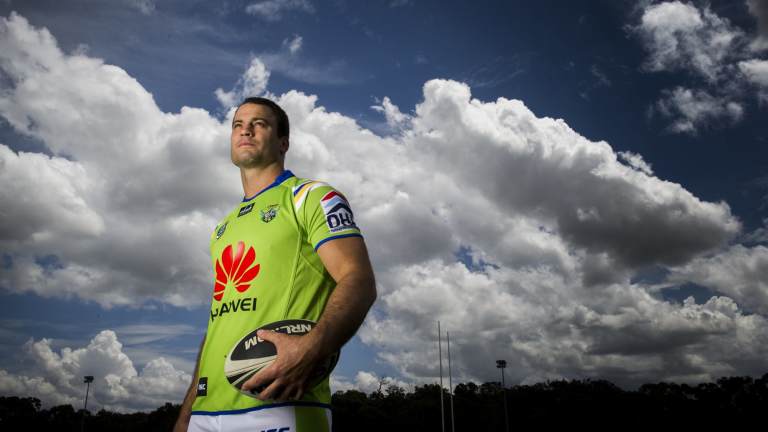 "One thing is you're supposedly too tough'to suffer from these mental health issues. But being the colourful character Andrew is, he put himself out there for that old criticism of 'You just need some discipline, mate'.
"He's exposed himself to that but hopefully from a positive point of view he gets some health out of it personally, and he can encourage others to be more open with it.
"It's obviously not isolated to rugby league, mental health issues, but it is extremely prevalent. There's been roughly five cases of suicide in the last year or two in rugby league.
"You can't argue with those facts, as much as some want to tell people to not make excuses and to toughen up a bit, we need more people spreading awareness of it and seeking avenues for help as well."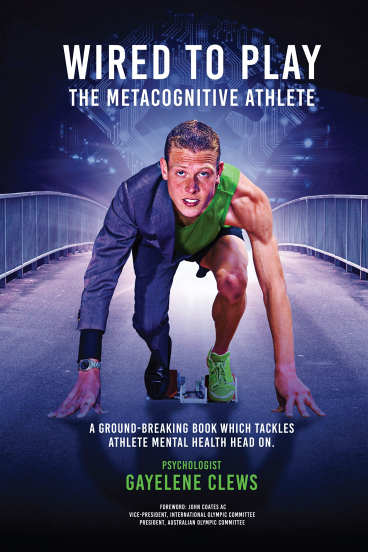 In February, Raiders youngster Jeff Lynch spoke of how opening up to others helped him overcome his depression battle.
Shillington has helped raise mental health awareness through Menslink's Silence is Deadly campaign, and contributed to a book by Canberra psychologist Gayelene Clews, Wired to Play: The Metacognitive Athlete, which addresses athlete mental health.
In the book he addresses how social media has increased NRL players' fishbowl existence and encourages young players to avoid it while forging their careers.
"Personally the advice I would give young athletes coming through is not to engage in any social media," Shillington wrote.
"Have your Facebook on private and don't use twitter or Instagram.
"Train hard and play well, and you build a bigger profile with less distraction than social media will give you."
Shillington said working with Menslink, a Canberra-based organisation which encourages young men to talk to others about their problems, had opened his eyes.
"Working with Menslink, there's a startling statistic that it's the biggest killer of people my age," Shillington said.
"There's no doubt there needs to be more help out there for people, and to take the issue seriously.
"A lot of people including myself have seen the darkest side of it, when they take their own lives and how it affects those families.
"It is a tragedy and it's taken so long for awareness to be promoted, hopefully it goes a lot further."
Shillington is Canberra's Rugby League Players Association representative and revealed they're looking to assume control of player welfare.
"The RLPA wants to take a more hands-on approach with education and welfare, they want to take it out of the NRL and the club's hands, which I think is an important thing," he said.
"There's a certain conflict of interest there with the people who write your pay cheques who also need to be equally aware of your home life issues.
"It must be said the Raiders are excellent in player welfare, mental health management and awareness.
"Ricky [Stuart, Raiders coach], as much as he can be portrayed as an angry man, he's very caring toward his players and from the top all the way down they treat welfare as a very important issue.
"I do hope the RLPA pick up the responsibility, because they represent the players and they've got their best interests at heart."
Shillington feels problems can arise when young players are told they're destined for stardom, only to be told they haven't made the grade.
"The national youth comp is on TV and they're treated with some sort of fame at an early age," Shillington said.
"Combine that with the fact only a handful of players graduate to be first grade players.
"That's a pretty shocking thing, these players can be built up to be the next big thing and not many become first graders.
"Player welfare I think has to come before anything else."
Clews worked with the Raiders during their glory days of the 1990s and said she was inspired to write her book after Raiders chief executive officer Don Furner showed her a magazine article highlighting suicides of young players.
"One thing I think the Raiders have been fantastic with over the years is they're a club about building family and community," Clews said.
"It's one thing to identify it [depression in athletes], but the big thing is to understand why it's occurring and how we can help.
"With the book I didn't only want to identify what the issues were and who's at risk, but also strategies and things we can do to help minimise harm, and make our young athletes more resilient."
Wired To Play: The Metacognitive Athlete is available for purchase at wiredtoplay.com
Lifeline 13 11 14, Beyond Blue 1300 224 636​​
Jon Tuxworth is a sports reporter at The Canberra Times.