Scroll down for the latest news
Shooting
Queanbeyan-born Suzy Balogh literally came out shooting on her Olympic debut in Athens in 2004. She surprised the world by becoming the first Australian woman to win gold in a shooting event, and the first Australian shooter to win gold on debut.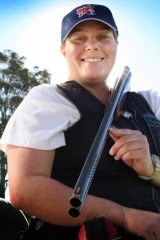 A member of the Queanbeyan sports Hall of Fame, Balogh goes into her second Olympics in London ranked as the no. 1 Australian women's trap shooter.
Balogh will arrive in London with redemption on her mind. She was forced to watch the Beijing Games from home after her hopes of defending her gold medal were shattered at the Australian selection trials.
The beauty of the shooting events is that age is rarely a barrier and experienced competitors can finish in the medals. Balogh will be hoping she can repeat her Athens success and rise from the ashes of her failed 2008 campaign.