Already boasting two Western Force and one Australian Sevens products, De Villiers Hugo wants the Ozboks to become a Canberra production line for rugby sevens players.
But the squad, made up of mainly South African expats, will be competing against each other for ACT spots in the upcoming national championships at the Brumbies Club Sevens, which begins at the University of Canberra on Friday night and finishes a week later.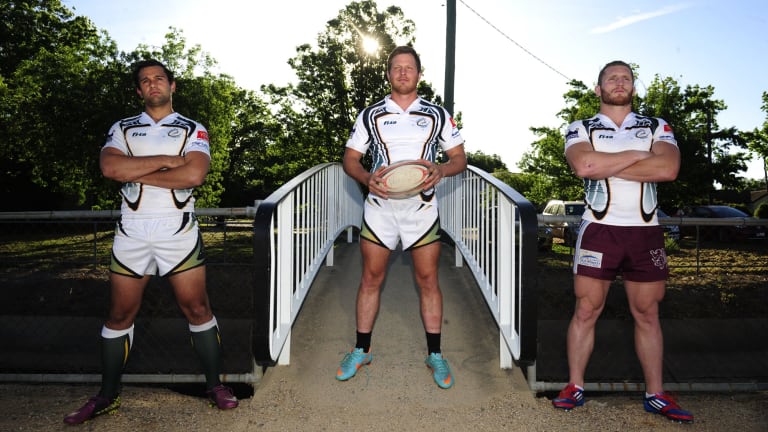 Each local club, plus the ACT under-20s, will compete in the two-day tournament from which a representative side will be picked to compete at the nationals at Narrabeen in March.
It means the Ozboks will be split up and play for their local clubs with an eye to getting into the ACT squad.
Captain-coach Hugo said the Ozboks werea high-performance outfit that played in rugby sevens tournaments up and down the east coast - winning the Byron Bay Sevens two weeks ago - that also raised money for Pegasus Riding for the Disabled.
Western Force players Adam Coleman and Solomoni Rasolea, Australian Sevens squad member Alex Gibbon and former London Irish forward Tom Alexander have all played for the Ozboks.
Hugo wants to help create more.
"It's worked out well so far. [From] our original squad we had two guys sign with the Western Force, one guy straight into the Wallabies Sevens, we had a guy with the London Irish in the Heineken premiership in England and we had a couple of other guys get semi-professional contracts," he said.
"So we lost our bulk [of our squad], but now we've built up a good squad again and hopefully we can get a couple of guys playing for the Wallabies Sevens this year."
Born near Cape Town, Hugo moved to Canberra to study exercise science and sports management and created the Ozboks during his final year at uni.
They do all their own testing and have an annual training camp down on the coast.
Half the squad of 20 are originally from South Africa, including a few that were brought over by former ACT Brumbies coach Jake White.
Hugo said it was an invitational squad, but anyone could try out.
They will compete in all the sevens tournaments in the new year and also plan a trip to Spain in June. They're looking for sponsors to help cover costs.
AT A GLANCE
Friday: Brumbies Club Sevens at Uni of Canberra, from 6pm.
David Polkinghorne covers the Canberra Raiders, local rugby league, Canberra Cavalry, racing and cycling, along with every other sport, for The Canberra Times.