Perkins set to spend season on sidelines
Canberra Cavalry catcher Robbie Perkins' inaugural Australian Baseball League season appears over after he had surgery on his finger this week.
Perkins is expected to be out for eight weeks, which is the rest of the home-and-away season.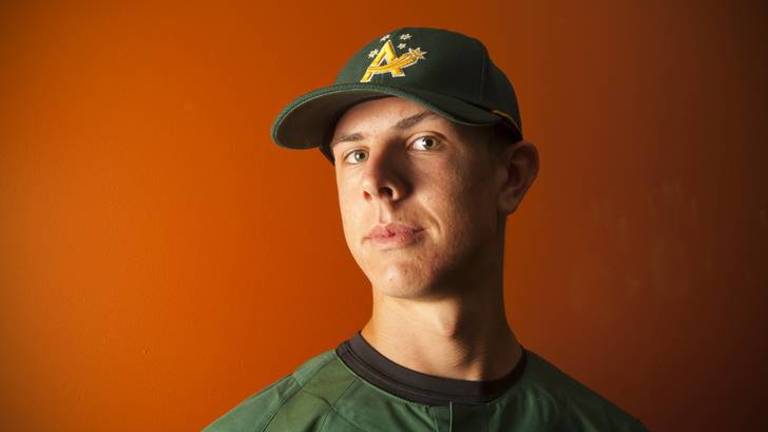 He fractured the finger at training in the lead-up to the series with the Melbourne Aces last month.
The 18-year-old Canberra native signed for the Colorado Rockies earlier this year and will join up with the Major League franchise for spring training in 2013.
Perkins looked set to play a major role for the club, sharing the catching duties with import Jack Murphy.
But his absence opens the way for Adam Jacobs, Aaron Sloan and Josh Matavesi to assume some of the responsibility behind the plate.
''We don't expect Robbie Perkins to be playing for us at all this season,'' Cavalry general manager Thom Carter said on Thursday.
''We'll miss him, we'd like to have him around, it's great to have a guy like Jack Murphy fill that role, but for Robbie's development it would've been great for him to be able to handle this pitching staff as well as see some more developed pitching for his batting.
''At this point, getting him fit for spring training with the Rockies is the most important thing.''
The Cavalry opened their four-game series against the Sydney Blue Sox with a thrilling 2-1 win after 13 innings at Blacktown on Thursday night to improve their season win-loss record to 8-6.
They play again on Friday and Saturday nights before finishing the series on Sunday, with second spot on the line.