The only surprising factor about Saturday's Australian Cup protest is the time taken by Racing Victorian stewards to announce the decision.
Yet in what is described as "the capital of upheld protests" the verdict has been criticised.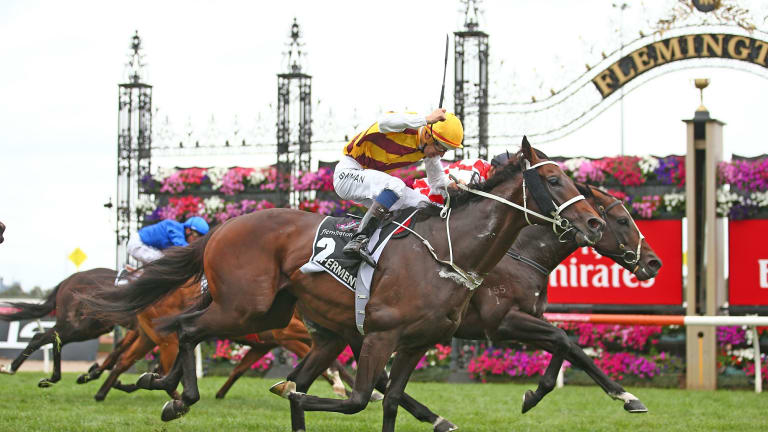 Awesome Rock, with Steve Baster riding hell-for-leather, between the 300 metres and 200 metres shifted out when not sufficiently clear of Preferment, handled by Hugh Bowman, no slouch in the finish or as the prosecuting counsel, ably assisted by Chris Waller.
Preferment, to say the least, was inconvenienced, and the finishing margin was only a short half head. Had the decision gone against him serious consideration would have to be given to dropping protests from the rules of racing and making races an open slather.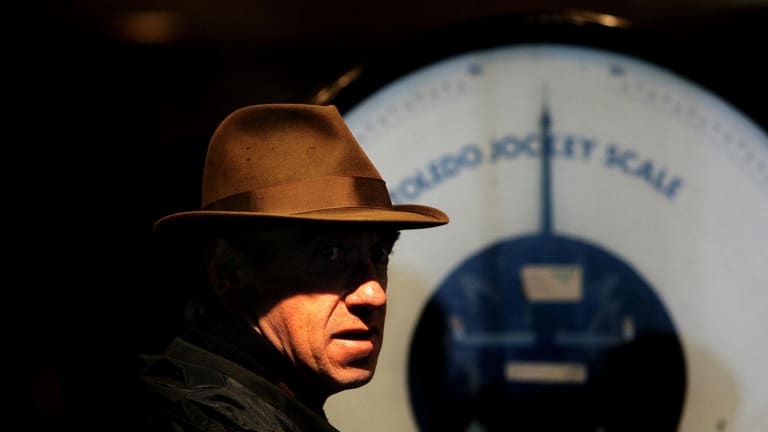 Victorian stewards, under Terry Bailey, have had to adjudicate on three protests in recent weeks. Apart from the Australian Cup, the talented but somewhat erratic Palentinto has been involved in two – the C.S.Hayes at Flemington lost to Tivaci and the following week, the Australian Cup, successfully defended against Tarzino.
Palentino shifted out suddenly at the 900 metres in the C.S. Hayes taking the running of Tivaci, handled by Craig Williams, and forcing him wide from that point before being beaten a half head.
The evidence given by Williams put him in a "courtroom gem" category by many.
Stewards have to deduce whether they are satisfied, had the incident not occurred, what the result would have been.
"It's subjective," Ray Murrihy, the Racing NSW chief steward, maintained. "Certainly the closer to the finish of a race the easier it is to come to a conclusion".
But Murrihy didn't rule out that early interference was positive grounds for objection.
No doubt protests are becoming more regular. Wise guys in Melbourne maintain it is due to Bailey's reception to them.
However, stewards are using advanced technology and jockeys can now view videos of possible interference before taking action.
My first major protest was the infamous leg pull by Mel Schumacher, riding Blue Era, on Tommy Hill (Summer Fair) in the 1961 AJC Derby at Randwick.
A flickering black and white head on film, reminiscent of the Charley Chaplin era, proved that Schumacher had a death grip, in a remarkable feat of horsemanship, on Hill's knee which played a vital role in the result. Protest upheld.
Unlike Victoria, steward's inquiries were open to the press. Down south it was only introduced around a decade ago and wasn't in practice for the 1969 Caulfield Cup featuring the honey tongue of Roy Higgins on Big Philou against Nausori, with Des Lake up. Lake was a better rider than a talker.
Nasauri had won by a neck but stewards found in favour of Big Philou. Higgins was an idol. Lake an ex-pat on a Sydney stayer. Racegoers howled.
Mainly I wonder why involved parties are even asked to give evidence. Lodge the protest and let the stewards come to a finding. But insiders maintain Higgins was a key influence with Big Philou.
Throughout my protests I always had the impression if a horse was racing erratically the jockey was duty bound to stop riding and straighten his mount, particularly if he has a rivals on his outside.
Murrihy confirmed this is still a rule.
"These days jockey move out seeking better ground but that doesn't entitle them to take others out with them," Murrihy added.
Morning & Afternoon Newsletter
Delivered Mon–Fri.