Racing Victoria vets happy with Melbourne Cup favourite Yucatan
Melbourne Cup favourite Yucatan has been inspected by Racing Victoria vets as part of their routine inspections at Werribee Quarantine centre and has been cleared of any problem.
Yucatan was the centre of controversy when it was first committed to run in the Caulfield Cup before later being taken out of the $5 million race on Monday after pulling up feeling the effects from his win in the Herbert Power Stakes last Saturday.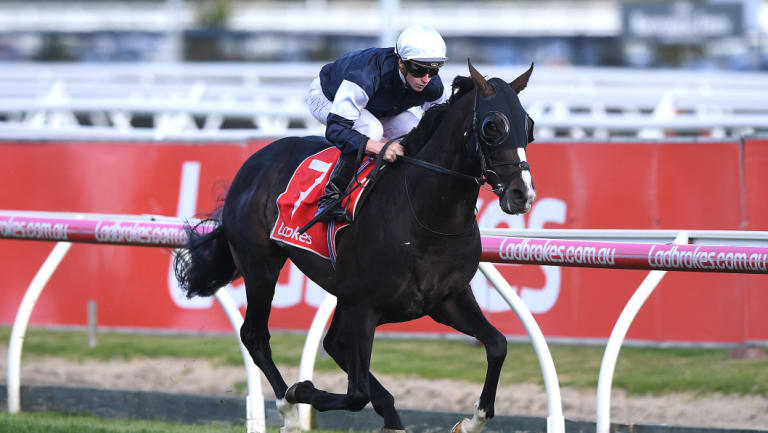 It's not the policy of Racing Victoria to vet horses outside of the lead-in to the Melbourne Cup, but its vets looked at all Aidan O'Brien's horses in quarantine on Tuesday as part of the routine at Werribee.
"I only get reports about horses with problems. If they don't have a problem, I don't hear from our vets," Racing Victoria chief steward Robert Cram said. "The vets are out at Werribee every day and have a routine to look at the horses out there.
"We would inform everyone if there is a problem with any horse. It is part of the transparency of our racing."
Yucatan worked at Werribee on Wednesday as his build-up to the Melbourne Cup continued.
His managing owner, Lloyd Williams, went on Melbourne radio on Tuesday to explain the reasons behind the change of heart in running Yucatan. He said that he had been x-rayed after his Herbert Power win and was showing signs of puffiness in his joints.
Cram "had a conversation" with Williams about the situation surrounding the five-year-old withdrawal from the Caulfield Cup and was happy with the process.
"They have not breached any rules of racing during the progress," Cram said. "They let everyone know in a timely manner.
"We just wanted to clarify the situation with Mr Williams, which was made more difficult by the time difference between here and Ireland [where trainer Aidan O'Brien is]."
Stewards are also waiting details of the betting from bookmakers and Betfair on Monday, which take a couple of days to collect before closing their look at the Yucatan's Caulfield Cup withdrawal.
Betfair traded Yucatan in a range from $5 to $13.50 from Sunday until the announcement was made that he wouldn't be running around 6.40pm on Monday. Yucatan drifted from a low of $5.50 for Monday at 4pm to $13.50 at 6.40pm but only $1800 traded in that period, a fraction of the money bet on the exchange.
Cram said the Caulfield Cup field would not be vetted this week, a practice which has become commonplace in big races around the country.
"We only do that for the Melbourne Cup," Cram said. "We will closely monitor the field in the next couple of days but unless there is a problem with a runner we will not have the vets have a look at any horse."
The Racing Victoria policy differs from the actions of Sydney stewards, who were pro-active before The Everest when they vetted English and Invincible Star from the stable of Gai Waterhouse and Adrian Bott.
The difference between the Yucatan situation and that of English and Invincible Star, was the Tulloch Lodge pair were found to be lame by vets post race.
Racing NSW stewards quickly become involved and had a base line on the horses from several vet exams before both relinquished their places in The Everest.
Stewards in NSW and Queensland have made it part of their integrity protocols to vet the field in races such as The Everest, Golden Slipper, Stradbroke and Magic Millions.
Racing writer for The Sydney Morning Herald