Ross set to seize golden chance
Kathryn Ross and her father Alan don't often speak of the fateful childhood incident which changed her life forever.
But if the Paralympic rower stands atop the podium in London, she will share her greatest personal triumph with her old man.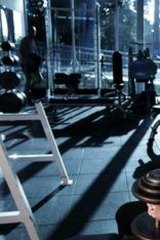 When she was just two, Ross suffered a deformity in her leg after her dad accidentally ran over her with a ride-on lawnmower on the family's Warrnambool farm.
Ever since, the bubbly and headstrong 31-year-old has refused to let adversity get in the way of achieving her dreams.
''We don't often talk about it, I was dealt that hand of cards and I think I play them all right and do the best I can,'' Ross said.
''This is a big thing for him [Alan] probably more than me, so I hope I can make him proud.''
Should Ross claim gold in the trunks and arms double scull with Gavin Bellis in London, the personal turmoil she's endured will make the achievement even sweeter.
Although she spent much of her childhood undergoing corrective and experimental surgery, she's never viewed herself as different.
The ''headstrong'' 31-year-old has lived her life determinedly proving people wrong.
''The doctors at the Royal Children's Hospital [in Melbourne] decided they could save the leg, I was very close to losing it,'' Ross said.
''They've done a fantastic job and I've had so much corrective surgery over the years to make it useful and viable.
''It's a huge achievement not just for myself, but also my family to see what I can do.
''I've never thought I wasn't capable of anything and I still believe I'm capable of anything.''
That confidence was ingrained into her as a youngster by her parents, who ensured their daughter lived a normal life.
''I wasn't sheltered and my parents never stopped me doing too much, it's more the outside people that view you as different,'' she said.
''If I wanted to go in a 100 metre running race when I was little and I knew I was going to come last anyway, they'd let me do it because it was my achievement.''
Ross and former crew partner John McLean were pipped for gold by just 0.08 seconds by China at Beijing in 2008.
But she and Bellis are confident of going one better in September after they won a rowing World Cup event in Germany last month.
''I think we do go into a very good position, but you never know what the other crews are going to do or what they're capable of,'' Ross said.
Bellis is a former army sergeant who served in East Timor, Bougainville and the Solomon Islands, and loved to play rugby union.
He credits rowing for helping him ''get his identity back'' after he was forced to accept a medical discharge when diagnosed with spino cerebellar ataxia.
The condition affects his balance and coordination, and rowing is proving to be the ideal medicine.
''Imagine you've had six beers for breakfast and you get a bit of a wobble and slur, that's what my disease is and that's where I can go,'' Bellis said.
''But being fit and healthy and strong is hopefully keeping that at bay.
''After being discharged I was in a bit of a hole, I watched the Beijing Olympics and thought 'I wonder if I could do that'.''
His daughters Analiese, nine, and Jorja, eight, will be cheering him on from the family's Melbourne home.
''I thought it was a pipe dream to get to London, I thought there was no possible way, but I worked hard and here I am,'' Bellis said.
''Getting to London is unbelievable, but it's done so much more for myself and my family than just that.''