All Blacks were awesome, but England are still in a good place
Sadly this was just a game too far for England. Mentally, emotionally and psychologically they were off the pace and you simply cannot afford that against New Zealand.
New Zealand were at the other end of the scale, of course. They looked fresh and hungry. They have been building through the series and are now looking ahead to the Rugby Championship. Their international season has only just begun, England's was ending - they were half a yard off the pace and looked tired at the end of a long, long season.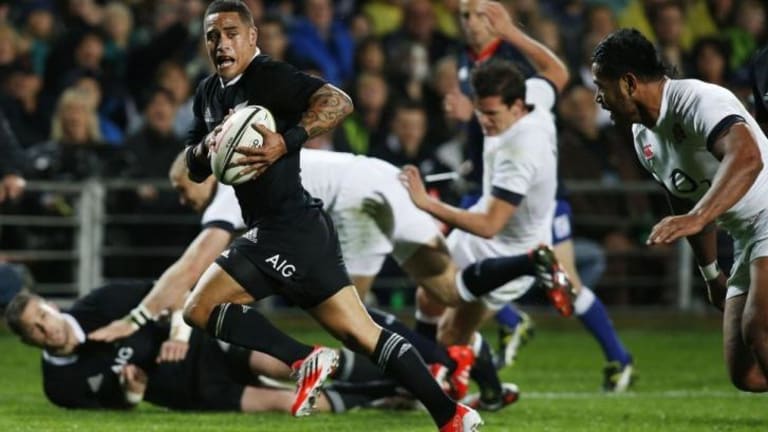 And New Zealand showed how devastatingly brutal they can be in pouncing on the opposition's slackness. When they get quick ball on the front foot they attack so rapidly that a team who are only half right in their mental make-up will get horribly exposed in a lot of different areas. And that is what happened.
One thing which stands out is the speed at which New Zealand reposition. If you are beating your opponents into place after each contact, then you dictate the next phase, whether you are defending or attacking. Be there early and shape and momentum are with you. That is what New Zealand do, that is what you have to match.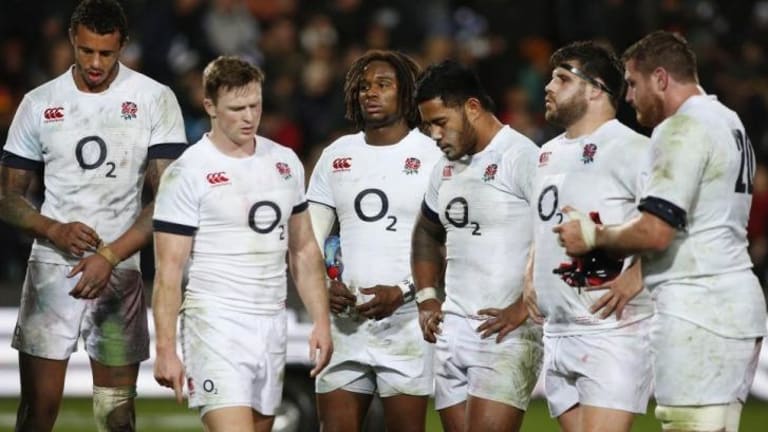 That said, England did not give in. New Zealand would have been looking for a win of 40, 50 or maybe even 60 points at half time. They never like to take their foot off the gas, so for England to do what they did in the second half really showed that there is a depth to their collective will.
They had put themselves in a position where they could not win the game and they could have lost all the ground they have made over the past 12 months if they had produced another half of a similar standard.
That performance highlighted the fact that you have to take a psychological edge into every game, no matter what talent there is in your squad. That will be the biggest lesson of the tour for Stuart Lancaster and his management team.
The attitude at contact is so important, and if you get it right it allows you to play a completely different game at a completely different level. If you do not get it right, you look an ordinary side. And England looked a very ordinary side in those first 40 minutes. New Zealand won every contact in that first half. When that happens, you know that you are in for a hiding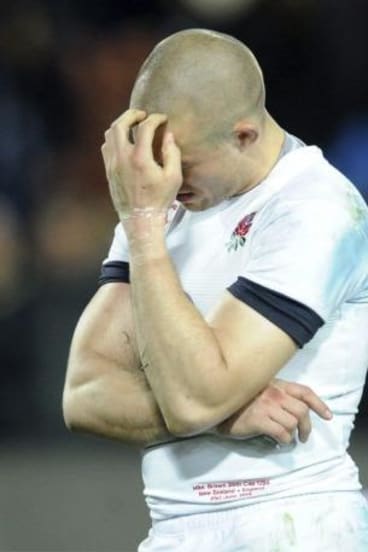 All this did surprise me a little. I thought that England would compete. And that was shown in the second half, especially in the third quarter, when New Zealand did not look so good because they were not getting easy space.
England's defence was cruelly exposed in the first half. But the calamities were not necessarily down to one individual. It was a collective problem.
The set piece was not right, so New Zealand were winning easy ball and could target the midfield, and they have also got a natural width to their game, so there were threats everywhere.
If teams stretch you, you have big decisions to make in defence. Do you match them, meaning the spaces between the defenders are wider? Or do you stay tighter and give them the space on the outside? Whatever you do, everyone has to do it together. England did not do either really, and certainly did not do it collectively.
Manu Tuilagi and Chris Ashton got caught in no-man's land and there were still two attackers out wide. Yes, Kyle Eastmond will attract some criticism, but actually the whole England team were caught out, and their line speed with the added pressure that should come from inside the ball was not there.
The big plus is that the right things were obviously said at half-time, and England's defence was much better in that second half.
So I would be pretty upbeat now about England going into the autumn internationals and next year's Rugby World Cup. It is not a time for doom and gloom because of one match. It is so easy to take a game out of context.
Some England players were shadows of their usual selves. Take fullback Mike Brown. He just looked a tired young man. Once you are tired, your reactions are slower, your decision making is slower and therefore less precise or effective.
That was the story of the first half. It looked like tired players making slow decisions.
It is why I always talk about 'Test-match animals'. They do the basics so well and so quickly that they impact upon the game. You look at Richie McCaw. His involvement is so high and what he does is so accurate that he is constantly challenging you.
The England players will come home now and realise the standards they have to reach. I loved it when I went to New Zealand. When I came home I knew what my opposite number out there was doing and that I had to try to match that if I was going to be the best I could be. If you take that lesson on board, you can start to build a New Zealand culture within yourself.
For instance, Marland Yarde showed what a great attacker he is in that second half but he needs to look at his defensive work.
It was interesting to see how well Luther Burrell did when he came on. Both he and Billy Twelvetrees had struggled defensively in the second Test but he had taken that to heart and he defended really positively. It showed what a player can do when you explain to him the effects of what he does or does not do.
One of the positives is that Lancaster now has lots of options in lots of positions so that he can vary his attacking game, even during a match.
But what about his best team? The major debating points are at wing, centre, scrum-half, hooker, lock and No?8. I would go with Chris Ashton on the wing, even though he still needs work in defence. And at centre I would go with Twelvetrees, even though his defence has to improve. He gives England natural width.
I am going for Ben Youngs just ahead of Danny Care, but only if he can maintain yesterday's form. If you have both Youngs and Care together in a match-day squad, you have some great options. And I am sticking with Dylan Hartley at hooker, even though Rob Webber has come out of the tour well and is probably ahead of Tom Youngs now.
Geoff Parling has been one of the outstanding forwards of this tour, but I am going with Joe Launchbury and Courtney Lawes for their Six Nations form. And Ben Morgan pips Billy Vunipola at No.8, although form nearer the time could dictate that choice.
The Telegraph, London
Morning & Afternoon Newsletter
Delivered Mon–Fri.