Brumbies set to sign Tomas Cubelli and Andrew Smith on two-year deals
The ACT Brumbies have finalised their 2016 Super Rugby roster, with centre Andrew Smith set to follow Argentina scrumhalf Tomas Cubelli to Canberra for next season.
Brumbies chief executive Michael Jones said Cubelli had agreed to a two-year deal, with only minor details left remaining.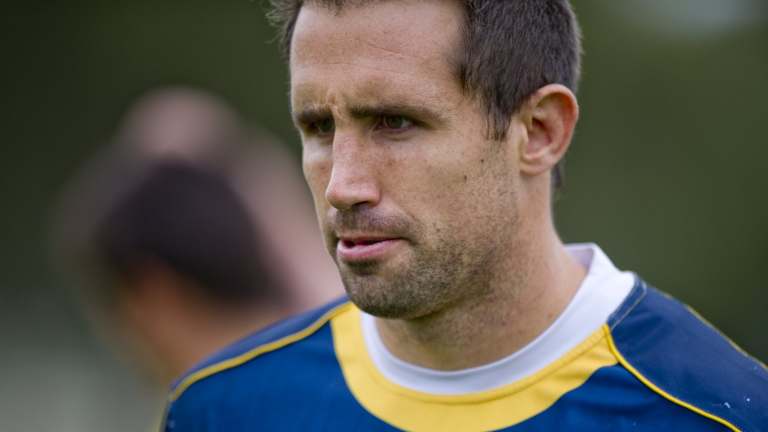 It means they'll have an international No.9 with 38 Test caps plus the upcoming World Cup under his belt to replace Wallaby Nic White, who has joined French club Montpellier.
Brumbies coach Stephen Larkham has met with the Pumas back a couple of times to help get the deal across the line.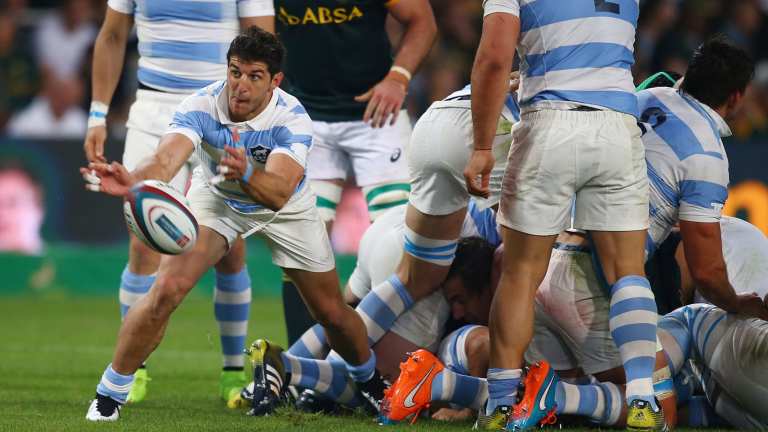 Smith was also close to agreeing to a two-year deal and the Brumbies were confident that would be finalised this week, completing their 30-man roster. Only the extended player squad and development players are unfinished.
Both signings further bolster the Brumbies' depth in the backs, with Cubelli's experience invaluable alongside young halves Michael Dowsett and Joe Powell.
Smith would provide another powerful option in the centres in addition to Wallabies No.13 Tevita Kuridrani.
He's currently playing for Montpellier in France's Top 14 competition.
After the Pumas' World Cup campaign, Cubelli and Argentina will take on the Barbarians at Twickenham on November 21.
Cubelli will arrive in Canberra in time for the new jersey launch on December 1.
Jones said the language barrier, plus the fact the Australian Rugby Union only has standard contracts for Australian players, had made things interesting.
Cubelli's lawyer had baulked at the section of the contract that covered whether he would be available for Wallabies selection.
"We're just going back and forth on the finer things of the contract," Jones said.
"The problem is he's now just moving to England for the World Cup, so timing is going to be a bit of a challenge to get that, but we'll try and sort it out over the weekend.
"I had a signed letter contract with him and some of the exchanges are quite funny, back and forth, over what's in the ARU contract. We've agreed the terms and conditions, so it's just finalising the paperwork, but it's never done until it's done."
There's been speculation both Japan and the Southern Kings wouldn't be part of the the 2016 Super Rugby season.
Both teams have been added to the competition along with a side from Argentina.
Their withdrawal would have seen next season's fixture list, which is nearing completion, thrown into disarray.
But Jones said both teams had been confirmed for next year. The current draft of the fixture will see the Brumbies host Japan.
The Brumbies have requested a majority of their home games be played on Saturday afternoons, to help boost crowds by avoiding Canberra's frosty nights.
Jones said it looked like SANZAR, Super Rugby's governing body, was going to grant that request.
"We've asked for a lot of Saturday afternoon games and I think we will get quite a few, just that hasn't been confirmed with the broadcast schedule yet," he said.
David Polkinghorne covers the Canberra Raiders, local rugby league, Canberra Cavalry, racing and cycling, along with every other sport, for The Canberra Times.