Cooper offered substantial contract, says ARU
Florence: Australian Rugby Union high performance boss David Nucifora has rejected claims Quade Cooper was offered a 'rookie' contract to stay in Australian rugby, and said efforts to contact the playmaker this week were rebuffed.
Cooper has made no formal declaration of his intent since saying publicly that he was looking forward to "having a big year" with the Reds and the Wallabies after his disciplinary hearing three weeks ago.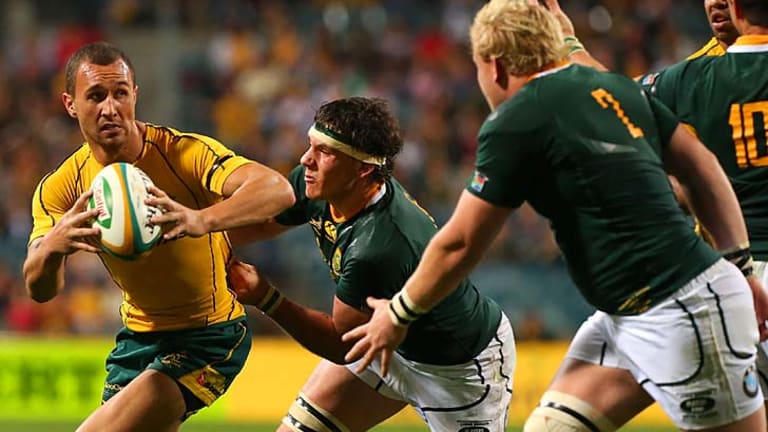 Reports published this week claimed Cooper was poised to walk out on the code in Australia and pursue a career in rugby league or boxing after the ARU offered him an "insulting" incentive-only contract.
Nucifora, who is travelling with the Wallabies around Europe, rejected claims the ARU had tabled a "meagre" offer, in effect trying to drive him out of the sport.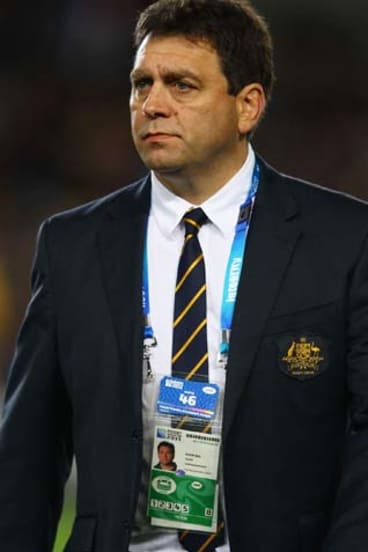 "Like any player's contract I'm not going to go into what it is or how it's put together, but it's a substantial amount of money that I think any player would be happy to accept, to be honest," he said.
"I see this thing about a 'rookie' contract. There's no rookies in Australian rugby that earn that sort of money. It's a substantial contract, it's not a rookie contract."
It is understood the ARU structures offers it makes to Test players in a way that would give Cooper the ability to earn a large top-up if he played a certain number of Tests - not, as has been claimed, a match-by-match model.
Nucifora said the ARU tried to contact Cooper's management after seeing reports this week the injured five-eighth was going to walk away from rugby.
"Our contracting manager [Matt Carroll] has tried to speak directly to his agent without any success," Nucifora said.
"Obviously on the back of what came out Monday night we've tried to make contact, with little joy and no luck, about wanting to enter into a discussion. Without dialogue it's pretty difficult to go anywhere."
Cooper was last month fined $40,000 for a series of criticisms he made of the Wallabies and the ARU, which involved claims the Test team environment was "toxic" and "destroying" him as a person and as a player.
Nucifora said the ARU considered the matter water under the bridge and wanted Cooper to stay in the sport.
"I think the fact that there's an offer being given to Quade is enough to suggest that people have moved on and are ready to rebuild things," he said.
"But again we can't force him to accept any offer, we can't force him to come and speak to us. The ball is totally in his court to make a decision. You really can't do much more than that to be honest."
Nucifora, who oversees an array of issues as manager of the high performance unit, also poured cold water on Wallabies coach Robbie Deans's call for the Australian franchises to rest and rotate their Test players during the Super Rugby season.
"Rotating the players as far as game load, playing matches, went wasn't part of it, that's not part of our consideration. Managing their training loads and monitoring their injuries and doing all of those things, that's what we're talking to the states about," he said.
"If the Super Rugby coaches see fit to use their players in a different way that's going to be up to them and some of them will choose to do that because some of them have got some experience in that regard and will see the benefit behind it, but we're not going to tell them to do it."

Georgina Robinson is a Sports Reporter for The Sydney Morning Herald
Morning & Afternoon Newsletter
Delivered Mon–Fri.