Gatland rues Welsh lack of composure at the death
CARDIFF: Wales coach Warren Gatland was left ruing his side's lack of composure at the death after Kurtley Beale sealed a dramatic last-minute victory for Australia at the Millennium Stadium on Saturday.
The Wallabies, seeking a sixth consecutive win over Wales in a year, swung the ball wide and back again in their bid to find a way through the wilting Welsh defence.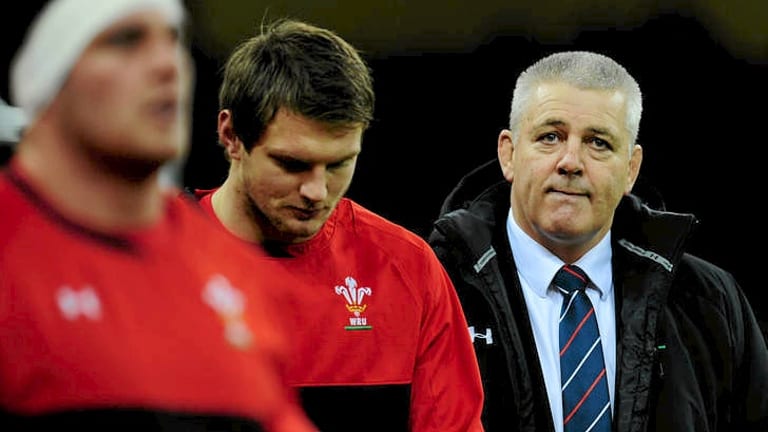 That way was finally found with 27 seconds remaining on the clock, replacement flanker Dave Dennis eeking out a metre of space and playing Beale into a straight run for the corner for a nail-biting 14-12 victory.
"We're pretty gutted," was Gatland's blunt assessment of the result.
"It was a close, tough, tight Test match, which you expect. We put ourselves in a position where we should have won it."
Gatland said his team should have been more clued-in in the final minutes, which he described as "disappointing".
"We should have been on the frontline and defending better. Even in the last couple of plays there were a couple of players hanging off. We should have had 14 in the frontline because it was obvious they were going to run it.
"We've shown we're a good side. We just need to be a little bit smarter at the death, and that's a few times against Australia that we haven't been able to finish it off and be a bit more clinical."
Wales captain Sam Warburton added: "We kept them out for the whole game and defended reasonably well and it's probably the hardest defeat I've had to take as a player.
"I was absolutely gutted when I looked up and saw the linebreak and saw Kurtley Beale going for the line and you knew that was it because he had the legs to finish it.
"It's demoralising. Today felt like the day we were going to do it," said Warburton, yet to taste victory over either Australia, New Zealand or South Africa.
"We've been in this situation too many times before... a lack of composure, I don't know."
Gatland maintained that there was "no difference between the two teams" apart from accuracy, with Australia having beaten Wales to third place in the World Cup and also in a three-Test series in the summer by a combined total of 11 points.
"The very top teams in the world are very accurate, they're a tough team to beat," the Kiwi said. "They didn't play a lot of rugby. They played a lot of territory and kicked the ball a lot.
"Even if we'd won today we would have been disappointed dropping a couple of games," he said in reference to November losses to Argentina, Samoa and New Zealand.
Warburton said a win their final match "would have been a good finish, to beat a good Australian side".
It was now a question, the captain stressed, of "not panicking, keep working hard and remaining positive. It won't dent the players' confidence, they know how good we can play".
AFP
Morning & Afternoon Newsletter
Delivered Mon–Fri.