James O'Connor may have opened the sabbatical door for Australian rugby players
When James O'Connor returns, as seems likely, to Australian rugby, espousing the benefits of a European rugby experience, European holidays and a glamour stint with the European champions in the south of France, players and agents thus far shooed away from pursuing sabbaticals will be punching the ARU's digits into their phones to seek a fresh round of negotiations.
Of course, O'Connor's experience does not set a direct precedent for sabbaticals – on account of O'Connor's misdemeanours let's call his a sabbadical – but a devil's advocate might suggest it certainly shares some of its characteristics.
He has been away for a short period (if, for example, he pulls on a Reds jersey in February 2015, that's a year and six months after his most recent appearance for the Wallabies), it has been a period of enrichment, (certainly experience-wise and possibly financially given his coming stint with Toulon) and, crucially, the door has never been closed on his return (both the player and Wallabies coach Ewen McKenzie have been fairly open about keeping that door open).
Put yourself in O'Connor's thongs during this northern hemisphere summer. He's probably been sipping cocktails on a Mediterranean beach with a short-term contract from Mourad Boudjellal stuffed down his budgies while he finalises a deal with Australia's wealthiest and best-supported Super Rugby franchise. He is not exactly suffering the privations of the Count of Monte Cristo while away from his homeland. Indeed, Australian peers grinding their way through the later stages of Super Rugby are probably thinking, "If this is what exile looks like, when does the next boat leave and from which quay?"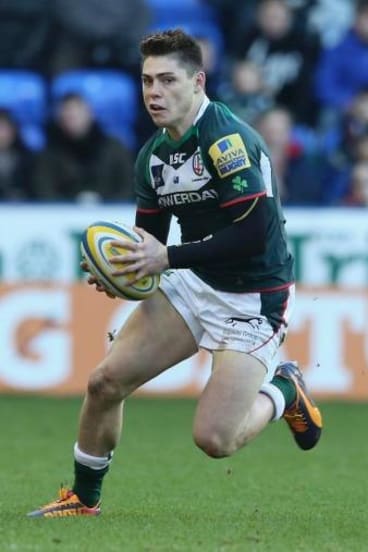 Why would McKenzie and the Reds want O'Connor back? Think back to O'Connor's try against the British and Irish Lions Test in the third Test in Sydney last year and forget about the number on his back. The balance, the determination, the ability to shift his body weight off both feet – if you asked him he probably wouldn't have a clue how he navigates his way through such close traffic, it's pure instinct. If he is going to be used as a winger, only Henry Speight (and the departing Alofa Alofa – gone too soon) offer that sort of footwork.
And that's not the only attraction. When O'Connor joined London Irish last year he was promptly handed the kicking tee and and brought up 100 points in 14 games for a struggling side that finished 10th out of 12 in the English Premiership.
In the Wallabies jersey O'Connor is one of only a few who has really delivered when the real pressure came on. The World Cup quarter-final against South Africa in 2011 will be always be remembered for a barely believable performance by David Pocock, but it was O'Connor who kept the Boks at bay on the scoreboard with his penalties.
Take those two factors alone and overlay them over the current Super Rugby table, where a few wins here and there instead of close losses, as the Reds have suffered, dramatically changes the landscape. There will always be a market for what O'Connor can bring to the field, and coaches will always back themselves to be the ones that can turn around talent with some baggage.
Witness Danny Cipriani in New Zealand last month. That was a very different character wearing the England shirt again to the one that left Australia. Even hard judges would have to admit that he took his limited chances well for England in their four-game tour, particularly in the midweek game when he pulled the Crusaders' defence this way and that.
It would come as no surprise then, if a place for has been found for O'Connor in Brisbane, nor would it if the ARU start paying him directly again in the form of Test payments as soon as next June. But his return may make the hard line on sabbacticals the ARU has been pushing that little bit easier to challenge.

Paul Cully is a rugby columnist for The Sydney Morning Herald.
Morning & Afternoon Newsletter
Delivered Mon–Fri.