McCabe to make Wests cameo
Wallabies star Pat McCabe is intent on making an impact in the ACT rugby union grand final and proving his fitness for a return to the international stage.
Australian coach Robbie Deans approved McCabe's request to be released early from the national squad, enabling the ACT Brumbies inside centre to make a half-hour cameo for Wests in tomorrow's John I Dent Cup decider against the Tuggeranong Vikings at Viking Park.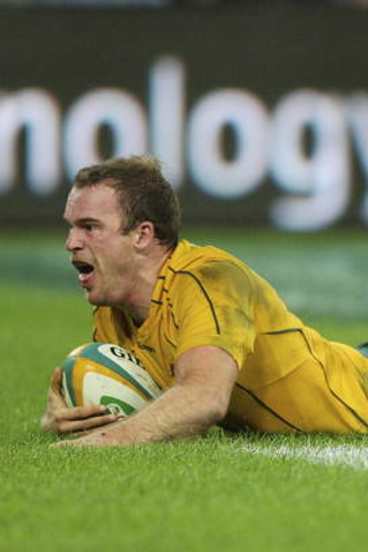 McCabe arrived back in Canberra last night after joining the Wallabies squad in Perth in the build-up to tomorrow night's Test with South Africa.
''Robbie was keen for me to play and I was pushing pretty strongly to play to get a bit of confidence,'' McCabe said.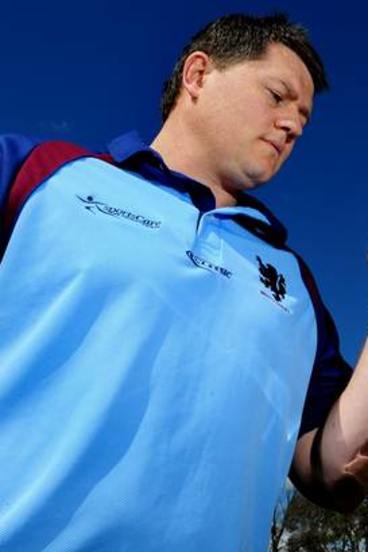 ''I feel like I'm ready.
''The chance to win a grand final is something you don't get to do every day.''
The 24-year-old has missed the opening two matches against the All Blacks with a stress fracture in his leg.
Although he wasn't considered for the clash with the Springboks, he has returned to full training with the national team.
''I'm probably 95 per cent,'' he said.
''Obviously I haven't played for a while, but physically I'm fine.''
McCabe will be restricted to playing 30 minutes in his first game since the Brumbies had their Super Rugby season cruelly ended by the Auckland Blues in July.
''I don't have fond memories of that game,'' he said.
''It's not nice having that one as your last outing.
''To save our worst game for last when it really matters was very disappointing.
''I don't think we'll be able to get over that until next year, when we face a similar situation to win that game.''
It will be McCabe's debut in the John I Dent Cup after he was allocated to Wests at the start of the season.
''It's pretty cool to come in for a grand final,'' McCabe said.
''I've spent a little bit of time around the club and watched the team play.
''Hopefully we can win a grand final and I can provide a bit of impact in 30 minutes.''
McCabe is likely to be injected off the bench in the second half and will have a light run with the team this afternoon.
The hard-running centre has been one of the most consistent players in the Wallabies' back line since bursting onto the scene in 2010.
Providing he emerges unscathed in his comeback, McCabe is a strong chance of returning for next weekend's fixture with Argentina on the Gold Coast.
He has had to watch from the sidelines as the Wallabies have made a dreadful start to their Rugby Championship campaign. A scratchy defeat to the All Blacks in Sydney was followed up with an embarrassing 22-0 loss in Auckland a fortnight ago.
''To not put the All Blacks under any pressure was really frustrating and a big missed opportunity,'' he said.
TOMORROW
John I Dent Cup, grand final: Tuggeranong v Wests, at Viking Park, 3.15pm.