Michael Cheika says Rob Horne won't be under pressure at No.12
Waratahs coach Michael Cheika says Rob Horne will not be under pressure when he gets to play at inside centre for the Waratahs' in their last trial Super Rugby trial game against the Highlanders on Friday.
You could think otherwise amid speculation Cheika may select Bernard Foley and Kurtley Beale as a No .10 and 12 pairing for NSW's Super Rugby opener against the Force.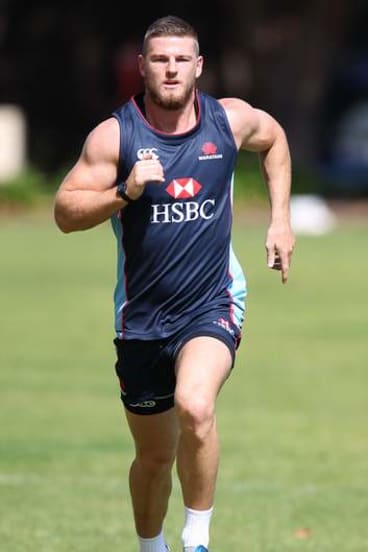 Certainly, the time Horne gets in the No. 12 slot on Friday will be important for his selection fate, but as Cheika said: "it's not life or death stakes here."
Cheika may be right, but then try telling that to a footballer.
"I am definitely going to give Rob Horne an opportunity at 12," Cheika said. "He hasn't had a run there yet, at 12 which was his position last year where he was quite successful. There is a squeeze on there, but we'll see how the different combinations go and we will pick it from there."
Asked if there is pressure on Horne, knowing that a Foley-Beale pairing is being strongly considered, Cheika said: "It's not life or death stakes here. You want to be selected. I don't know about pressure — it's more about performing as best you can to get in the team for the first game."

Rupert Guinness is a Sports Reporter for The Sydney Morning Herald
Morning & Afternoon Newsletter
Delivered Mon–Fri.