Sharni Williams to lead Australian Women's sevens team at World Series
Prop Sharni Williams will extend a remarkable streak when she captains the Australian women's Rugby Sevens team as it begins the countdown to the Rio Olympics in Dubai next week.
Canberra's Williams leads a highly-experienced 12-player squad selected for the opening event of the 2015-16 World Sevens Series, maintaining her record of playing in every leg of the series since its inception in 2012.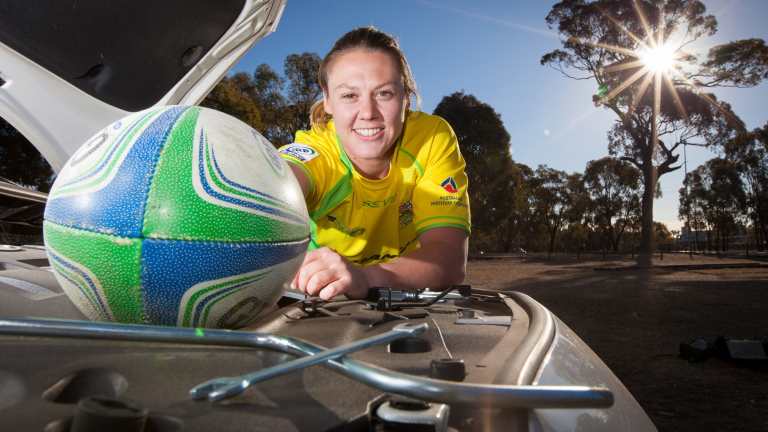 Coach Tim Walsh said the Australians were determined to make a strong statement early on at an December 3-4 event, one where they have prospered previously as winners in 2013 and runners-up last year.
"As a team, we always enjoy Dubai," Walsh said. "It's hot and fast - very similar to conditions in Australia. It's a real festival of rugby, both the men's and women's teams play there.
"There's an invitational tournament and 50,000 fans pack the stands.
"With the pre-season we have had we are confident we will perform. The results will then take care of themselves."
The Australian women finished the 2014-15 World Series in third spot, ensuring automatic qualification for the Rio Olympics next August. AAP
Australian squad: Shannon Parry, Sharni Williams, Nicole Beck, Gemma Etheridge, Emma Tonegato, Evania Pelite, Charlotte Caslick, Chloe Dalton, Amy Turner, Alicia Quirk, Emilee Cherry, Ellia Green.