Tidal wave of white swamps All Blacks
England 38 New Zealand 21
THE best team in world rugby, the best in world sport, some say, smashed by a tidal wave of white.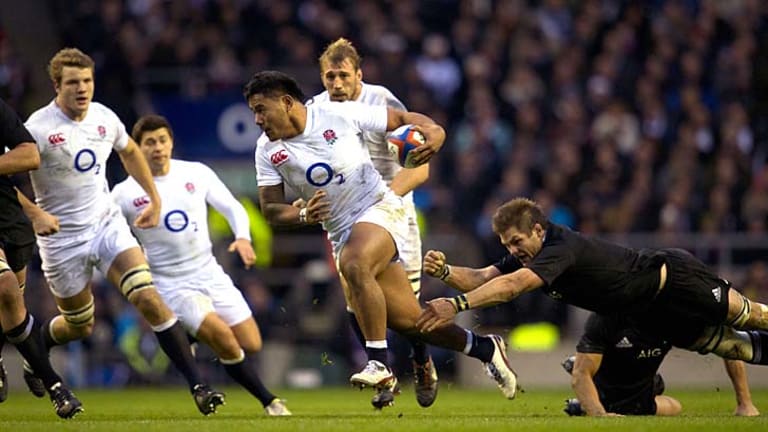 Twickenham has known many great occasions in its long and distinguished history but there have been few to top this.
It wasn't the fact of the victory that was so astonishing but the manner of it. New Zealand was butchered, hung, drawn and quartered by an England side that played with passion, bite, style and, at long, long last, accuracy.
There was nothing fortuitous about this triumph. It was close to a humiliation for the All Blacks.
If there was one disappointment from an England perspective, it was that England had kept this hidden for so long.
Who knows what might have happened in terms of its evolution if it had come out of the blocks with as much commitment and know-how as this earlier in its autumn series?
Australia and South Africa would probably have been belted backwards and England would have been staring at a top-four slot in the world rankings instead of being lumped together with one of the southern hemisphere big three or France when the draw for the 2015 World Cup is made on Monday.
The scenes at the final whistle as yet another All Black forward was held up in the tackle were genuinely emotional. It was England's biggest margin of victory over NZ.
The damage to the All Blacks is incalculable. Reputations, even those as gilt-edged as Dan Carter's, were shredded, and there will be very little they can salvage from a performance in which only Conrad Smith and the wonderful Richie McCaw could hold their heads high.
England did the rest of world rugby a favour. It showed that no matter how skilled, no matter how well coached, no side can play when they are on the back foot for most of the match.
In some ways it was sad that NZ's wonderful 12 months, a year in which it won the World Cup and stimulated debate as to whether this was the best All Black side of all time, should end in such disarray.
But that's the beauty of sport. Just when you think you've got it cracked, it rears up and kicks you in the teeth.
Only a handful of folk had any faith in England going into the match and they were the 23-plus management and coaching staff who came out of the Twickenham tunnel into a glorious December evening.
The bookies never saw it coming. That's how perverse, how eye-catching the result was.
Morning & Afternoon Newsletter
Delivered Mon–Fri.