Vikings Group to takeover Canberra's National Rugby Championship licence
The Vikings Group is set to take over Canberra's National Rugby Championship licence after striking a deal with the ACT Brumbies and the ARU.
The new NRC structure will be announced on Tuesday after negotiations started at the end of last year.
The Vikings will take all responsibility for the NRC side, taking the financial responsibilities away from the Brumbies and starting fresh for the 2017 season.
The ARU has been keen to push a private ownership model and the Vikings are the only rugby club in Canberra in a position to fund the game.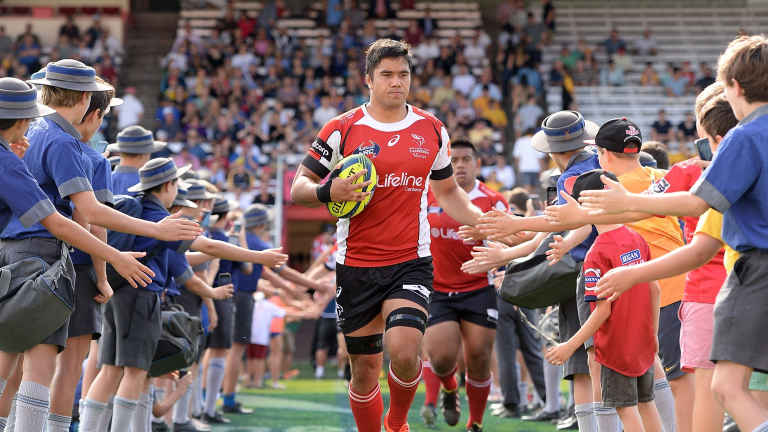 The Brumbies formed a three-way partnership with the Vikings Group and the University of Canberra to be a part of the inaugural NRC.
The Vikings Group has pumped in $1 million in funding in the past four years.
But the Canberra Vikings team named caused some angst in the capital's rugby ranks, but the Vikings Group is keen to break down barriers in the revamped set up.
Former Brumbies chief executive Michael Jones flagged plans last year to scrap the Canberra Vikings and revive the ACT Kookaburras as an NRC team to ease tension in the capital.
But the licence will be transferred to the Vikings Group for financial stability and the Vikings name and colours are set to remain.
Officials are working on ways to create links to the Kookaburras and are keen to honour the ACT's rugby history at some point during the season.
Meanwhile, Tuggeranong Vikings playmaker Isaac Thompson has signed a deal to play for Mazda in the second-tier Japanese competition.
Thompson started the year as a part-time member of the Brumbies squad and made his Super Rugby debut against the Durban Sharks in March.
But the 30-year-old former New Zealand schoolboy representative has taken an opportunity to test himself in Japan on a full-time professional contract.
The Vikings missed their chief playmaker last weekend as they defending premiers fell to a fired-up Royals side in the John I Dent Cup.
Brumbies and Royals back-rower Tom Cusack was given a blue card in that game after the ACT Rugby Union introduced a new concussion protocol this season.
Referees have the power to issue a blue card to any player they suspect to be concussed, ruling them out of the rest of the game and not allowing them to play again for a minimum of 12 days.
Chris Dutton is the sports editor at The Canberra Times.