Gungahlin United will be aiming to make the most of their home advantage when they host Sydney Olympic in the FFA Cup.
While they missed out on a marquee match-up with an A-League side, Gungahlin United still face a difficult task to progress to the round of 16.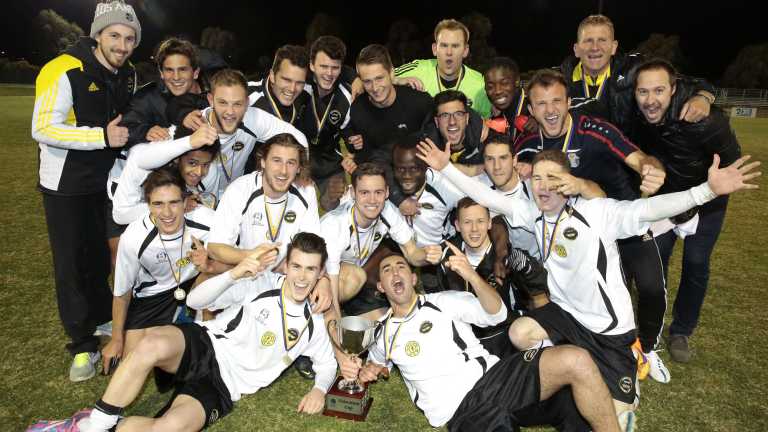 The date and time for the fixture will be announced on Friday depending on which games are broadcast on Fox Sports.
The game will most likely be held at Gungahlin Enclosed, but it could be moved to Viking Park if televised.
Gungahlin United coach Claudio Canosa expected Olympic would be a formidable opponent given their form in the NSW Premier League.
"If you're talking about promoting the game, then an A-League team will bring more people through the door, but Sydney Olympic is a club with a lot of history," Canosa said.
"We've got what we've got and we need to make sure we prepare the best we can.
"Some of the players maybe wanted an away trip to have some time together, but playing home always gives you the possibility of preparing well."
Olympic are fourth in the NSW Premier League and are traditionally one of the most well supported teams in Australia.
Gungahlin had a one in four chance of drawing an A-League team in the opening round.
Their possible opponents could have been reigning champions Melbourne Victory, runners-up Sydney FC, Melbourne City or Adelaide United.
Gungahlin is aiming to replicate the feats from a year ago of Tuggeranong United, which defeated South Hobart in the round of 32.
Tuggeranong then hosted the Victory in front of more than 5000 fans at Viking Park.
Gungahlin qualified for the FFA Cup with a 1-0 victory in extra time against Belconnen United at McKellar Park in the Capital Football Federation Cup final.
Lee Gaskin is a sports reporter at The Canberra Times.