The Australian Competition and Consumer Commission is investigating Capital Football for alleged ''issues of exclusive dealing'', or reducing competition in the marketplace, in regards to a private football academy set up earlier this year.
It is alleged Capital Football has engaged in anti-competitive behaviour following the opening of the Ontong Patafta Bernal Football Academy.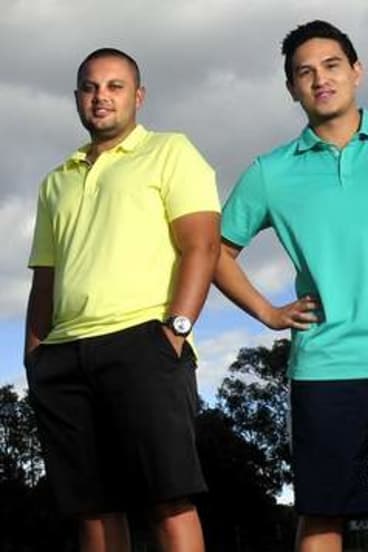 While the ACCC refused to comment, Capital Football chief executive Heather Reid confirmed they had been contacted by the competition watchdog.
''We've received a letter from the ACCC and we're in the process of responding to that,'' Reid said.
''I'm waiting on some advice from [Football Federation Australia] about private academies and the sanction of private academies.''
OPBFA was set up by former Young Socceroos Shaun Ontong and Kaz Patafta, with strength and conditioning coach Keegan Ontong, to help young Canberrans become professional players.
They've since been joined by former Socceroo Andy Bernal, who manages emerging Socceroos star Tom Rogic.
He used to manage Tim Cahill and was also David Beckham's personal assistant.
The Canberra Times has obtained a letter circulated by Capital Football that warned players in their high performance programs against joining private academies.
''Any registered player who is part of a Capital Football high performance program and is found to participate in non-sanctioned private football academy … while part of our programs will have their position in our program reviewed with a possibility of termination of position,'' the letter said.
It also said academies sometimes employed coaches without the appropriate qualifications and didn't always have insurance.
OPBFA has liability insurance and while Ontong and Patafta don't have coaching credentials, they plan to obtain them next month.
They also have other accredited coaches, including Bernal and consultant Ron Smith, the former AIS head coach who helped develop Mark Viduka and Ned Zelic.
Capital Football technical director Warren Grieve, who signed the letter, said the training loads of young players needed to be carefully monitored.
He was concerned they could end up training too much if they were involved with an academy on top of club and Capital Football commitments.
Grieve praised OPBFA for their professional set-up and said he would work with the academy to help them become FFA sanctioned and obtain any qualifications.
''What we said to any player that comes into our program from now on, 'You have a choice','' Grieve said.
''More than happy for you to make a decision as a parent or a family where exactly you want to go … but if you come into our program, in the best interest of the players, we will not allow our players to go and train elsewhere because we want to manage their workloads.''
It's also alleged Capital Football contacted A-League clubs Newcastle and Central Coast to prevent their youth league squads from playing against OPBFA sides.
Reid said she had contacted the FFA in regards to A-League clubs playing against non-FFA-sanctioned academies, but denied contacting the Jets and Mariners.
All games involving A-League clubs must be endorsed by the FFA.
''If they're the rules and regulations, not a problem, that's already been discussed with Warren,'' Bernal said.
OPBFA are making arrangements to form an alliance with a Canberra club, which would allow them to hold sanctioned games.
David Polkinghorne covers the Canberra Raiders, local rugby league, Canberra Cavalry, racing and cycling, along with every other sport, for The Canberra Times.