Melbourne Heart will need to do on Sunday what they haven't managed this season - win a second game in a row - or risk their A-League campaign becoming meaningless.
Heart's brave 2-1 win over Newcastle Jets last weekend was their fourth of the season.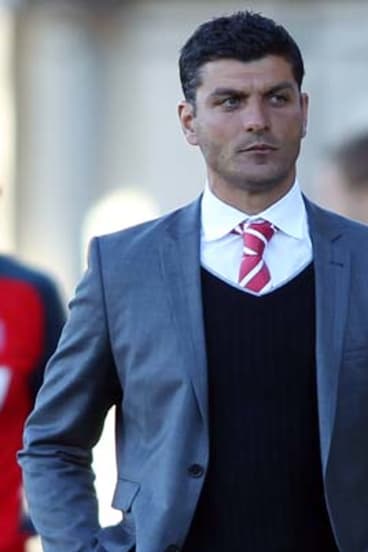 Yet while all their wins have been impressive, none have come consecutively.
And while all have offered the chance to build momentum for a clearly talented squad, none have.
Heart take on resurgent champions Brisbane Roar at AAMI Park on Sunday in a match which will have great bearing on both sides' campaigns.
Roar have leapt into the top six with successive wins under new coach Mike Mulvey and look to be finding the sort of rhythm which would lift them into finals calculations.
But the Heart sit ninth - propped up only by Sydney FC - despite a week one derby win and a 4-1 thumping of the Roar earlier this season which marked them out as potential finalists.
Heart say the New Year has offered the chance for a fresh start - and are confident they can spark into a run of form during a period in which they went on a winning run this time last season.
"We said to each other that in this New Year we start over from nothing and we need to win all of the games that we play," Croatian striker Josip Tadic said.
"The first game against Jets we played well and we won.
"So it's a good start to the year. We just need to continue and have good confidence."
"We have a lot of chances to get in the finals. There is not such a big difference in points so if you get good results, we can make it."
Tadic has been among the Heart's best players, scoring four goals to lead their season's goalscorers.
Heart have named an extended 20-man squad for a match likely to be played in 30-plus temperatures, with more hot weather forecast for Melbourne on Sunday.
Brisbane loses youngster James Donachie to suspension after his send-off in the 2-1 win over Wellington Phoenix last weekend, with James Meyer added to the squad.
Morning & Afternoon Newsletter
Delivered Mon–Fri.