With Canberra United riding high atop the W-League ladder and an inaugural title tantalisingly in sight, it hardly seems the best time for talented midfielder Kahlia Hogg to be headed overseas.
Opportunities however, wait for no-one and Hogg wasn't about to let the chance to fulfil a long-held dream slip through her fingers.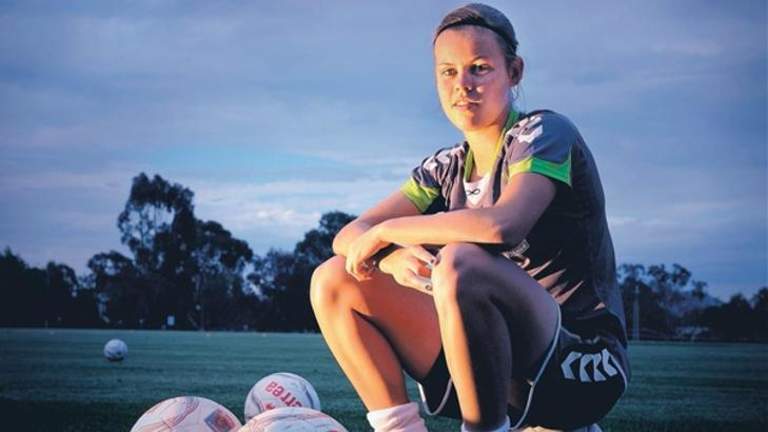 On Saturday, the 18-year-old will abandon United's finals campaign as she heads to the United States to take up a four-year athletic scholarship with Florida State University.
''I've always wanted to be able to combine my love of soccer with school and I don't think there's any better way to do that than by going to college in America,'' Hogg said.
''As a women's footballer the best you can really get out of the sport is getting your education paid for. To be able to do that while playing in the top conference in America is going to be pretty amazing.''
With the school year starting on January 4, Hogg was given little choice but to leave at this late stage of the season.
Florida State is regarded as running one of the top women's soccer programs in the United States and is the reigning Atlantic Coast Conference champion.
Off the pitch, Hogg will be also be aiming to excel in an entirely different field as she completes a mechanical engineering degree.
''I've always liked maths and physics and building stuff ... it's a career path that interests me a lot,'' she said.
''My coach and the college make sure you stick with the academic side of things and that's the sort of environment I want to go into, where that side of things is important too.''
While the benefits of relocating stateside made Hogg's decision an easy one to make, it's not a path without sacrifice for the former Merici College student.
''The girls have been doing amazingly well this season and I reckon this could be Canberra's year so it's going to be hard to leave,'' she said.
''A lot of my good friends are on this team and the older girls like [Sally Shipard] and Ellie [Brush] have been role models for me. It's not easy for me to say goodbye.''
Canberra United coach Jitka Kilmkova acknowledged it was a blow to lose Hogg so close to the finals.
''Week after week Kahlia has been getting better and better and having a bigger impact in the team so it's a pity she's leaving but I absolutely understand,'' she said.
TOMORROW
W-League Round 10: Melbourne Victory v Canberra United at Veneto Club, Bulleen, 5pm.