Mile Jedinak does not remember the first time he heard a coach urge him to ''never retreat, never surrender'' as he learned his trade in Sydney's west.
Over the years the gritty attitude this inspired became as much a part of his game as his aggressive midfield play and skill in the air.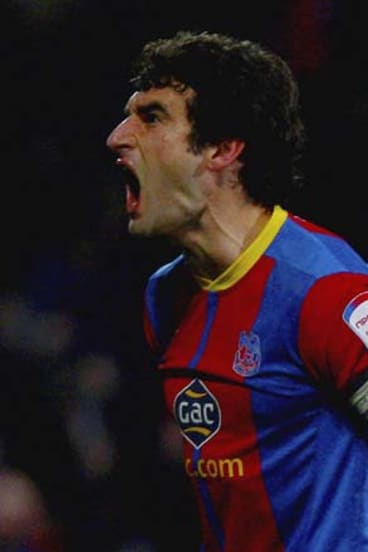 As captain of tradition-steeped Crystal Palace in South London, the 28-year-old Socceroo said it was also the style his team played in the relentless grind of the Championship, England's second-tier competition which can, and does, chew up unprepared players and spit them out.
''The best advice I always remind myself of is to never, ever give up,'' said the former Sydney United player. ''I can't even remember when I was told that as a kid but I've played my entire football career by it - never say never and never give up.
''The players who don't give up are the ones who go that extra yard; they're the ones who get 'there' and go further.''
The Championship thrives on such a spirit because it is a competition crammed with teams desperate to be promoted to the Premier League. Testimony to the demands placed on the likes of one-time heavyweights such as Palace, Leeds United, Blackburn Rovers, Middlesbrough and Sheffield Wednesday was third-placed Palace's match schedule over the Christmas-New Year period - four games in 10 days.
''We play on the 22nd, on Boxing Day, the 29th and the 1st,'' Jedinak said. ''We play away in Cardiff on Boxing Day so we'll leave on Christmas Day [afternoon] to play that one.
''This weekend marks the halfway point of our season. It'll be our 23rd game already; the games come thick and fast and every one of them is hard. There's never an easy match because no team gives up; you have to be prepared to give everything. If you think you can get away with an 85 per cent or 90 per cent effort you'll be found out.
''People are motivated. Even at this stage [of the season] no-one can pick who might be promoted because the table is so tight and it only takes a run of four or five games - and we have that chance over the next 10 days - to break free.''
The gruelling nature of the competition appeals to Jedinak's fighting qualities, and the lure of a possible berth in the English Premier League was the reason he rejected a lucrative offer to leave London for Qatar.
''A lot of people say the intensity week in, week out here is more than in the Premier League,'' he said. ''I don't know about that because I haven't played in the Premier League - hopefully I do get the chance - but succeeding is about personal belief, achieving goals and working hard. If you don't have that I think, as a footballer, you'd become stagnant. I think you need goals, you need hunger to keep you motivated. That's one of my focuses, along with a few other things I hope to achieve. I play with the belief opportunities can arise.''
That attitude paved the way for the midfielder to earn a chance to trial for the Central Coast after he starred in the the NSW Premier League. He also played in Turkey before being lured to Crystal Palace by the now Western Sydney Wanderers coach, Tony Popovic.
He revels in being skipper and to explain why he's been embraced by the club's faithful when his team contains exciting prospects such as 20-year-old English international Wilfried Zaha and Yannick Bolasie, 22, he suggests perhaps it's because the fans see he gives his all.
''We've had a pretty good run in the league and hopefully we can maintain that. Everyone at the club is really positive, they're buzzing, and you sense they're keen to kick on.
''The responsibility of being their captain is a great buzz for me. I know if I lead by example and put my front foot forward, that helps, but I also like for blokes with experience to pitch in because I don't think you can have too many leaders.''
Morning & Afternoon Newsletter
Delivered Mon–Fri.