PORTO ALEGRE, BRAZIL: Ange Postecoglou might be only a tyro on the international coaching scene, but the exploits of his Australian team have seen him win praise from one of the giants of the global coaching, Dutch boss Louis Van Gaal.
Postecoglou has revamped the personnel and the style of the Australian team in the six short months he has been in charge, and the changes are evident in the way the team goes about its business.
It plays with confidence and no fear, and that, says Van Gaal, made them difficult opponents in this Group B game which the Dutch were fortunate to win 3-2.
''I think this coach is really good. He allows his team to play an attacking game, he exercises pressure. He played the strategy he played in the previous matches,'' said Van Gaal, whose next job will be take over Premier League giants Manchester United in time for next season's English Premier League season.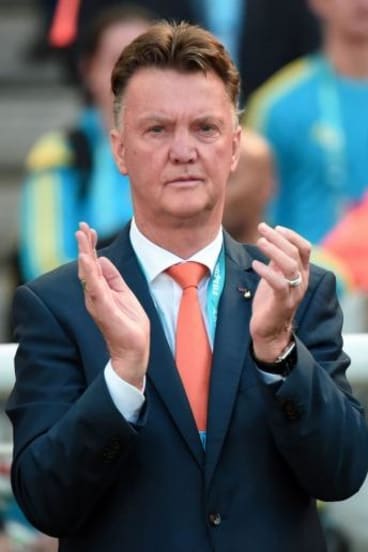 ''I believe Australia is a tough well organised team to play against. I was surprised by the careless loss of ball possession on our part, that was facilitated by the pressure Australia exercised on the ball in the first half, not so much in the second half.
''I believed in the second half we played better than Australia, they played better in the first half. We had five, six seven opportunities that we created and our goalkeeper didn't have many saves.
''I expected to win. Australia missed an enormous opportunity (Matthew Leckie's effort from Tommy Oar's cross) and I said to Danny Blind and Patrick Kluivert (his assistants) that we are going to win this because if they miss an opportunity like that we will get a chance to score,'' Van Gaal added.

Michael Lynch, The Age's expert on soccer, has had extensive experience of high level journalism in the UK and Australia. Michael has covered the Socceroos through Asia, Europe and South America in their past three World Cup campaigns. He has also reported on Grands Prix and top class motor sport from Asia and Europe. He has won several national media awards for both sports and industry journalism.
Morning & Afternoon Newsletter
Delivered Mon–Fri.