Destination: Brisbane. The mission: To witness the Western Sydney Wanderers win the A-League Grand final on Sunday.
Every plane, train and automobile heading north to Brisbane on Saturday appeared to be carrying members of the red and black army, and their fervent hopes. An estimated 10,000 Wanderers fans were predicted to join the mass exodus from a cold and grey Sydney.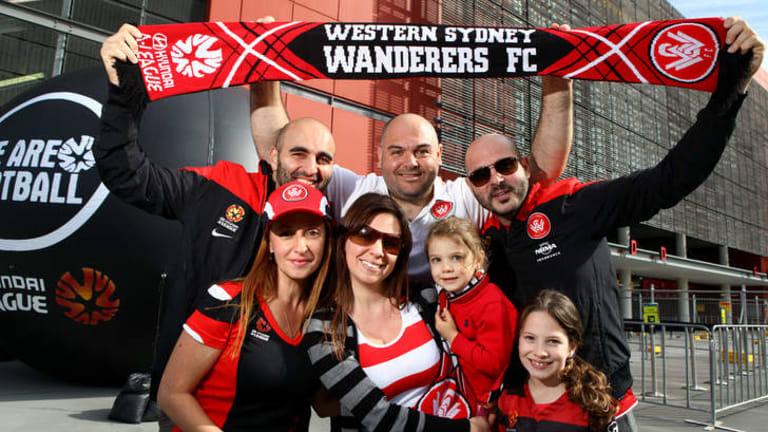 Forget about work and school on Monday, this is a Western Sydney football pilgrimage to the sunshine state to take on the Brisbane Roar.
For the Reyes family, from West Hoxton, their journey began at Central Railway Station on Saturday afternoon. Ahead of them, a total of 30 hours' train travel to Brisbane and back for 90 minutes of sporting action, discounting any possible extra time and penalty shootouts. A journey that would deliver them at Roma Street station early on Sunday morning – 4.53am, to be exact.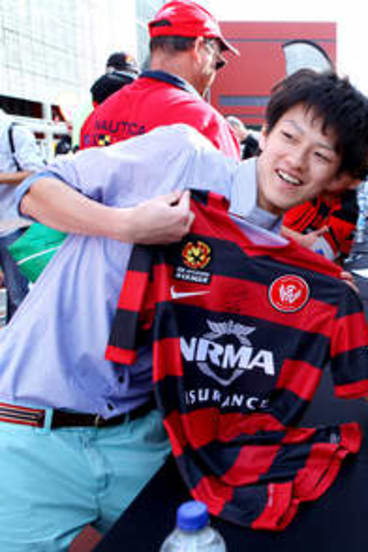 They were far from alone.
NSW TrainLink had added extra carriages to their regular service and offered special tickets: $50 one-way in economy class and $100 return, with accompanying children charged $2 return.
"We have Uno, books and colouring in," said Isabel Reyes, with her children Kyle, 9, Jesse, 13, and Amelia, 16. "It's a big adventure for the family as they have never been on a long train trip.
"We have been members since the club began. But we only decided on Thursday to go when we found out how cheap the trains were going to be and secured the tickets through the club.
"I just hope the kids won't drive me mental."
The Khal family – Jack and Nada and their children Danny, 23, Jessellyne, 19, and Dylan, 15 – will probably outlay more than $3000 to follow their football passions. After the full-time siren last Sunday, Danny immediately booked flights with Virgin Airlines to Queensland for his Merrylands family.
"We need a holiday," said Nada, as Wanderers fans gathered in the gate 42 waiting area at Sydney airport. "And what better way than to follow our team."
Indeed, the travelling Wanderers fans were already making their presence felt on the concourse outside Suncorp Stadium on Saturday afternoon.
Among them was the Damiano family from Wetherill Park, who had flown up to Brisbane on Friday night.
Frank Damiano said the family travelled to support the Wanderers on the road and had only missed "one or two" matches this season.
"It's like having a kid in your family. It's been around for two years now and we're very passionate about it," he said.
Wanderers coach Tony Popovic said his team would get a lot of heart from the sheer size of the away contingent, which will dominate the southern end of the stadium.
"They'll have a big crowd, big support, but our fans are very vocal, passionate fans and we may be smaller in numbers, but they'll certainly make some noise," he said.
"There are people driving, people on trains, people on flights if they could get flights – they're very passionate about this team. We're honoured to have that kind of support."

Heath Gilmore is a reporter for The Sydney Morning Herald.
Morning & Afternoon Newsletter
Delivered Mon–Fri.