Sochi Winter Olympics: Canada v USA ice hockey clash a game of beggar-my-neighbour
Two ice hockey players in Australia. A Canadian. An American.
Which team do they think will win Saturday morning's grudge match semi-final clash of the titans at the Sochi Olympic Games?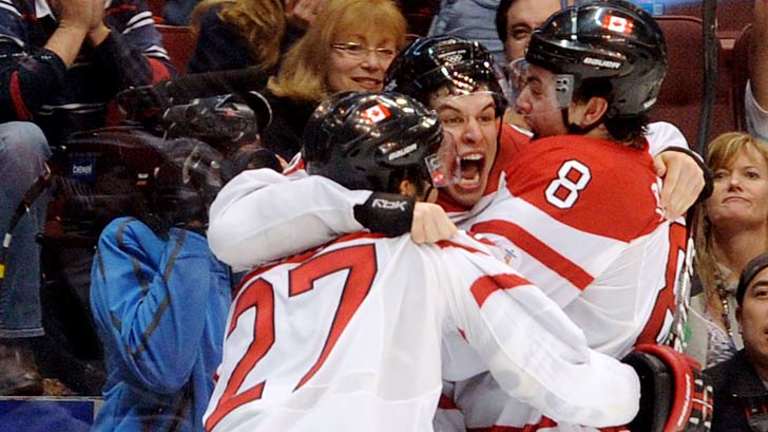 Canada or America?
Well, both Canadian-born Melbourne Ice star Matt Armstrong, and American-born Melbourne Mustangs star Pat O'Kane, picked the US.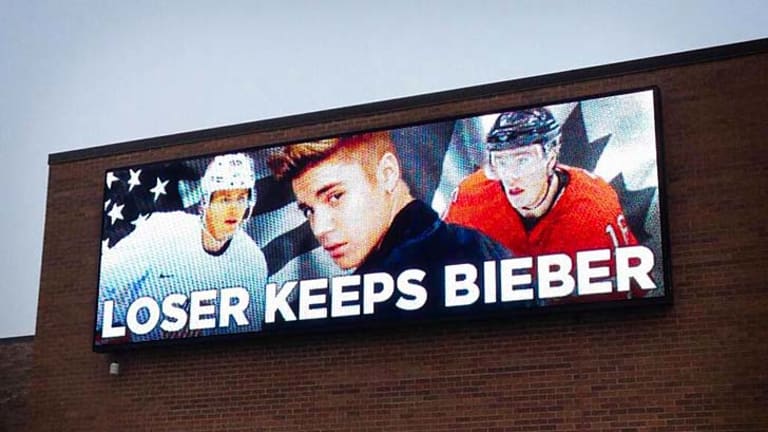 It says something – in a stereotyped, generalised way – about the two nations.
Pat's instant response was: "America of course!" Then he considered how close a tussle the rematch of the 2010 gold medal game would be.
Matt thought about it for a moment before saying "If I was a betting man, I'd pick America, they've been in better form. USA seems to be teaming better, but Canada has a habit of getting it together at the right time."
The confident, ebullient Yank. The measured, modest Canuck.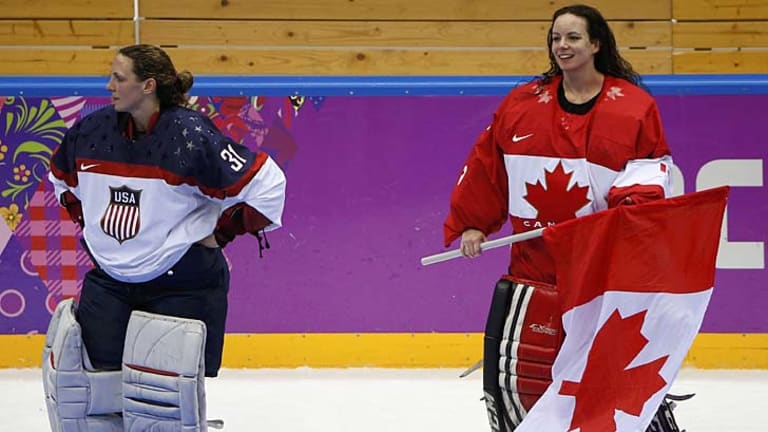 This typecasting goes out the window if Canada defeats the US in a major hockey clash.
When the Canadian women won gold by defeating America, despite trailling by a goal with less than a minute to play, the reaction from Canadians was euphoric. As sports humour website Deadspin put it: "People spend their whole lives looking for something to love like Canadians love hockey."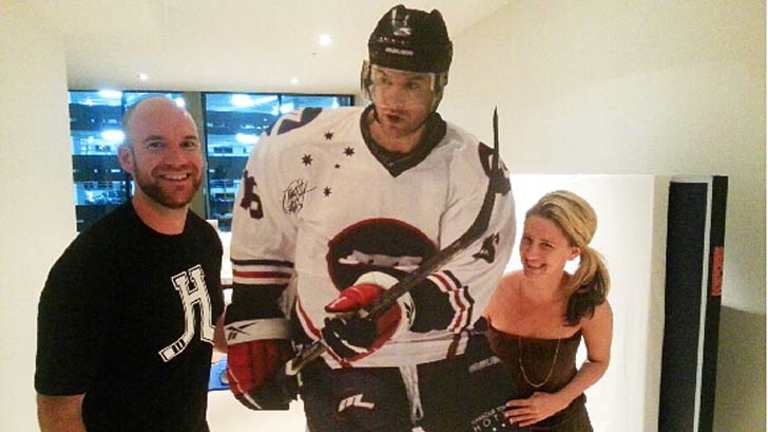 These matches mean a lot to Americans – record numbers of viewers tuned in online to their quarter-final against the Czech Republic – but hockey is the smallest of the big sports in the US. They care more about football, basketball and baseball.
But in Canada, hockey is the secular religion. The Canucks fare respectably in the medal tallies at the Winter Olympics, but the national psyche is measured by the performance of the national team in such clashes.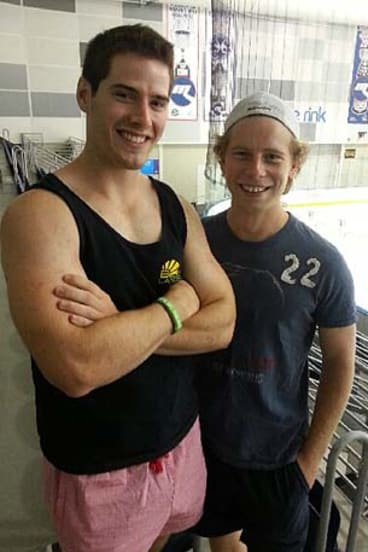 Imagine if Australia had only one form of football, and everyone was fanatical about it the way Aussie Rules fans are crazy about their code in southern and western states, and rugby league devotees are mad about their sport in New South Wales and Queensland. Then add the fact that the game is played internationally.
And imagine that attached to the bottom of the nation was not Bass Strait and wee, underpopulated, scenic Tassie, but the world's brash cultural behemoth. Right there, as well as being ubiquitous in your TV shows, films, advertising, branding and common parlance.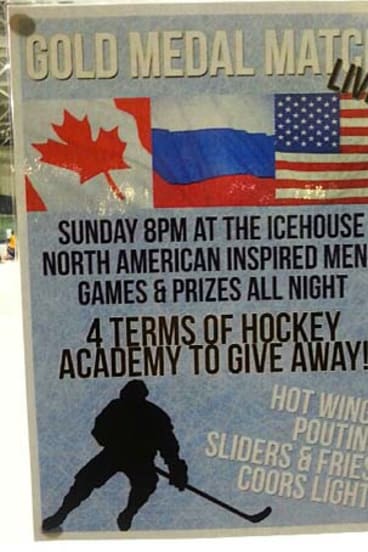 An ESPN commentator last night revealed the American view of Canada – that they are little brothers, often patronised, occasionally admired for a fleeting achievement. Many other Americans barely know Canada exists, despite its vast shared border with the land of the free.
Canadians have the mixed feelings one would expect of a nation of 34 million sitting atop a nation of more than 300 million. They both revere those who make it down south, and loathe some of the overwhelming influence of their neighbour.
There is nothing ambiguous about their feelings for hockey, and the prospect of beating America, however.
In sporting terms, both teams are brimful of elite talent, all of their rosters filled by National Hockey League super-pros. Canada supplies just over 50 per cent of the NHL's players, but American hockey, beneficiary of concerted NHL promotion and expansion, is growing in strength, and is now a consistent presence at the pointy end of such tournaments.
In 2010, Canada's men struggled under the pressure of expectation, being defeated 5-3 by the US in the preliminary rounds, before overcoming their arch-rivals in overtime thanks to a sharp-angled winning goal from skipper Sidney Crosby.
Both Olympic teams had barely a couple of training runs to get acquainted, the NHL season stopping just before the Olympics began. Canada has struggled to put the puck in the net, despite its stellar forward line-up. The US has been pouring in the goals, and gained huge momentum by beating host nation Russia in a preliminary match, in overtime.
Armstrong concedes that Canada's defence might be marginally stronger, but he's saving his barracking for 4am Saturday morning.
O'Kane is also setting the alarm clock.
Whichever hockey superpower prevails, another encounter awaits before the gold medal can be claimed. The impressive Sweden, and Russia's quarter-final conqueror Finland, go to battle in the other semi-final.
Armstrong and his Melbourne Ice captain Jason Baclig, another Canuck, are hosting a special gold medal viewing event at the Docklands Icehouse on Sunday. Armstrong, who says he has been doing little but "working, training and sleeping" as he prepares for the upcoming Australian Ice Hockey League season, hopes he will get the morning off from his duties at the rink after that game. If it involves a Canadian win, management might have to grant the pair a day off.
It remains to be seen if Canadian Prime Minister Stephen Harper would do what Bob Hawke did when Australia toppled the US in the America's Cup – announcing that any boss who sacked someone for not turning up that day was a "bum". He may be a little more refined than that.
Harper is a published author – of a book about hockey.
The story behind the Bieber billboard.
The Canada v America semi-final is played at 4am Saturday morning AEDT.
The gold-medal game is played from 11pm Sunday night.
The Medibank Icehouse is hosting a Gold Medal Match party from 8pm on Sunday night. There will be prizes, North American fare, and the game on big screens, hosted by Melbourne Ice imports Matt Armstrong and Jason Baclig.
The Imperial Hotel on the corner of Bourke and Swanston streets is hosting telecasts of both matches on big screens.
The Melbourne Ice Wolves women begin their finals series at the Docklands Icehouse March 1 at 2.30pm.
Help The Age's online sport reporter, Will Brodie, further his sporting education. Put him straight.
Morning & Afternoon Newsletter
Delivered Mon–Fri.