Sport tragics cop long-term pain for shot at living the dream
Broken remotes, spilled beer, angry wives, 3am alarm bells, four-letter words. Welcome to the life of a sports tragic.
Is it all worth it?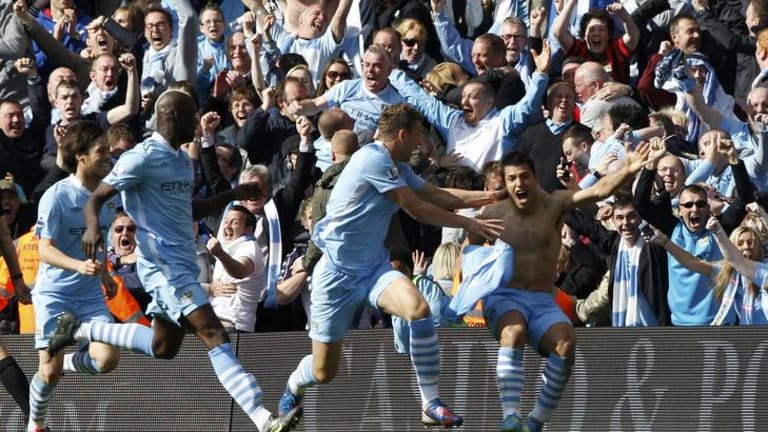 You bet it is. The last week in particular has reminded us why.
Few things can inspire hope in us like sport, and watching your favourite team or player perform.
Even though the teams I support (Sydney Roosters, Liverpool FC) continue to test the boundaries of my sanity, it was impossible not to look on jealously this week and be reminded of how magic sport is.
Take the Brumbies for example.
Jake White believed. The players did, too. But any Brumbies fan who thought this team would be where it is on the ladder after 13 rounds is kidding themselves. Or they are an eternal optimist.
White's men have since stamped themselves as a genuine premiership contender. On paper at the start of the year, they had no hope of achieving the success they have had so far. But sport isn't played on paper.
They play entertaining footy. They play tough footy. And they play for each other. That's a credit to White and his coaching staff. They have brought the best out in a group of players no one thought could achieve this much this soon.
On Saturday they take on defending champion Queensland at Canberra Stadium. A win will all but guarantee a return to the semi-finals. It's been eight long years since Brumbies fans had anything to be excited about. Now they're dreaming about a third championship.
That, ultimately, is what being a sports fan is about. The dream.
It may not happen. But the hope it will - that's what enables fans to sit through all the ''why do I do this to myself'' moments.
Manchester City fans had to wait 44 years for their dream to come true.
I've never seen more amazing scenes (or cheered as loudly for another team's goal … just ask my wife) than when Sergio Aguero's 94th-minute winner gave City its first English Premier League title on Monday morning.
City fans - those who have always been blue, not just since the club was taken over by billionaire Sheikh Mansour in 2008 - have been to hell and back with their team.
Thirteen years ago, City was in the third tier of English football. For four decades they have been a laughing stock to their more successful Manchester rivals United.
That all looked like continuing when City trailed 2-1 to Queens Park Rangers in injury time last Monday in a game they had to win to clinch the title.
The contrast in emotions within the space of three minutes, from fans crying and dreading more taunts from United supporters who looked like stealing the title, to the unbridled jubilation of nearly half-a-century of pain being wiped away with a stroke of the boot is what sport is all about.
I ran into a City fan later that day at the mall, proudly wearing his shirt.
I asked him jokingly if his two years of support was worth it.
He told me how his dad made him follow City in the 1980s because it would make him appreciate the rare successes even more, as opposed to supporting a club like United where trophies would come regularly.
I asked him if his three decades of frustration was worth it.
''I can't thank my dad enough,'' he said. ''It's a dream come true.''
And that's what keeps a sports tragic going. The hope that one day, the dream will come true for us.
Daniel Briggs is a sports sub-editor at The Canberra Times
Morning & Afternoon Newsletter
Delivered Mon–Fri.