Stinger survivors in the swim for third Olympics
Twelve years ago, Melissa Rippon's world was turned upside down when her mother Michelle lost her battle with breast cancer.
And the Australian Stingers star wants to honour her memory by standing on top of the Olympic dais at London.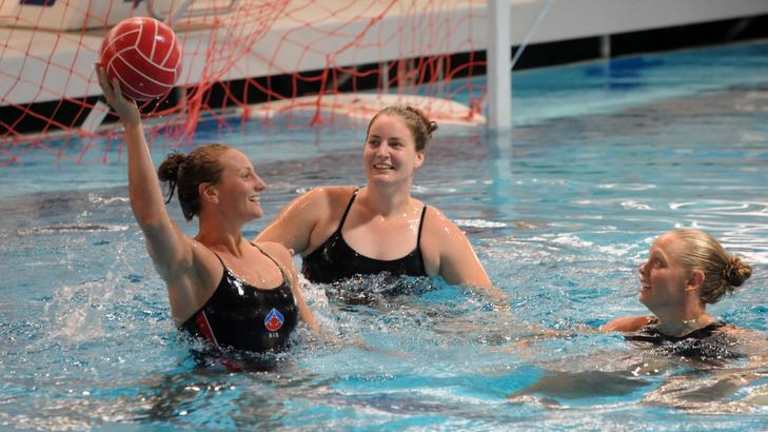 Rippon and her stepsister Kate Gynther are part of a 17-player squad to play Great Britain in a five-Test series at the AIS, beginning tonight.
Only 13 will make the Olympic squad and Rippon is desperate to avoid the fate of older sister Rebecca, one of two players cut last month.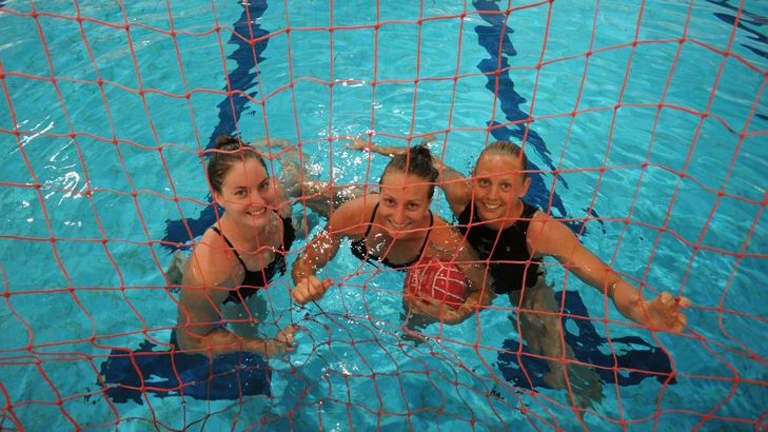 Wrist surgery ruined Melissa's hopes of making the Sydney 2000 gold medal-winning team, but it allowed her to be with her mother during her final days.
''I got sent home with injury and was able to spend the last few months with her,'' Rippon said.
''Even though at the time I thought it [the injury] wasn't fair, I can look back and smile now because I've realised it was a blessing in disguise.
''There were times when I felt I should be at home and she didn't want me there, but she always wanted me to go and pursue my dreams.''
Rippon and Gynther are the only surviving members of the squad that finished fourth at Athens in 2004, and were also in the bronze medal-winning squad at Beijing 2008.
They have been inseparable since Rippon's father Stephen married Gynther's mother Leigh in 2002.
''I think that's something that's kept me going all this time, knowing I had mum's full support,'' Rippon said. ''Having Bec around as well she always comes up in conversation, and some of the girls [in the squad] feel like they know her even though they never met her.
''That challenging year helped me grow as an athlete and a person.''
After the bronze at Beijing, only gold will satisfy the Stingers in July.
Australia beat world No2 China in the Canada Cup final in December, were undefeated in the Pan Pacific Championships in Melbourne and beat arch-rival the United States 2-1 in a series in Sydney.
Australia has not played Great Britain for six years, and Stingers coach Greg McFadden is keen to gain a psychological edge before the London Olympics.
He admitted that settling on which four players to leave out of the final squad will be a tough, but comforting, decision to make.
''It's going to be difficult, but we're in a happy position because we're looking to cut quality players rather than just bring average players into the team,'' McFadden said.
''We've got five girls in the squad who won bronze at the junior world championships last year, and we believe we're not doing our job unless there's young girls coming in and pushing the older players.
''I'm over the moon with the squad … the water polo we've been playing has been fantastic. We'll all be very disappointed if we don't at least get into that gold medal match.''
Gynther said that Rebecca Rippon had taken her omission well, an unlucky victim of Australia's impressive depth.
''It was always going to be tough for anyone in the squad to miss out, but it being Bec was a bit harder because of how close we all are,'' Gynther said. ''We've had some big changes from cycle to cycle, and we're definitely looking toward a gold medal this time around.''
TEST SERIES
Australia v Great Britain at AIS (all games start at 6.30pm). Game 1: Tonight, Game 2: Thursday. Game 3: Saturday. Game 4: Monday, February 27. Game 5: Tuesday, February 28.