Swapping London games for Canberra
London's loss is Canberra's gain, with the suburb of Hawker currently hosting a women's softball tournament worthy of an Olympic gold medal play-off.
The Olympic organising committee may have snubbed softball for the 2012 London Games, but Australia and Japan began a seven-game series in Canberra last night.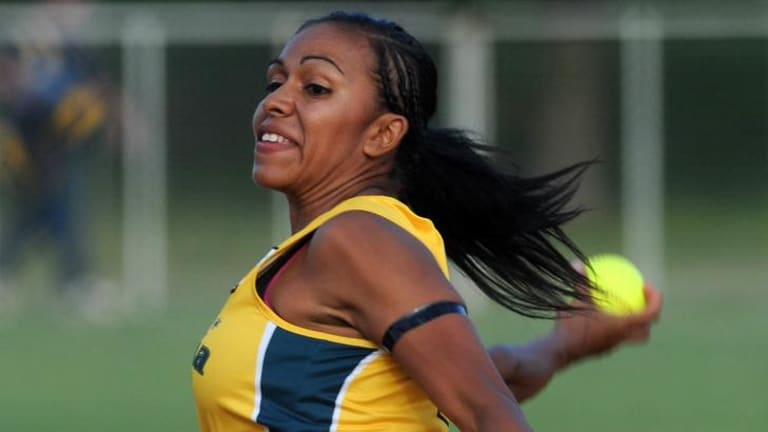 Japan won an historic game over Australia at the 2008 Beijing Olympics, going on to claim gold as Australia was consigned to bronze.
And while there is no Olympic medal to play for this year, the teams are using the Canberra series to focus on their world championships in Canada - a late addition to the international program.
Australian star Stacey Porter said the realisation that she and her Spirit teammates would not be part of the London Olympics was now starting in sink in.
''It is a little bit funny seeing London splashed across the TV at the moment for us and I think a lot of the girls are only now just starting to realise that we aren't in the Olympics,'' Porter said. ''It will be really different [to be away from the hype of an Olympics] but it is probably a good thing that we are focused on our world championships and not having to watch the opening ceremony and all those fun things.''
No longer being able to compete in the Olympics, the International Softball Federation has added another world championship. Australian coach Kere Johanson believes there is little between the two events.
''A world championships is just as tough as any Olympics you attend, the only thing different is at the Olympics you just don't have the same magnitude of hype around it,'' Johanson said.
ACT players Aimee Murch, Clare Warwick and Brenda DeBlaes are representing Australia in the series before Murch and Warwick depart for Italy on Monday to take up professional contracts.
Japan, ranked No. 2 in the world, has won a gold, silver and bronze medal from four Olympic appearances. Australia and Japan have been drawn in the same pool for the World Championships, along with another international powerhouse and host nation, Canada.
The series continues today with matches at 1.30pm and 4pm, 6pm and 8pm tomorrow and 1.30pm on Saturday.