Silver medal-winning backstroker Emily Seebohm has told ABC radio she was the swimmer who complained to head coach Leigh Nugent about misbehaviour in the London camp.
Two independent reports released earlier this week revealed a "toxic culture" and leadership failure within the Olympic team, which contributed to a poor result at the 2012 Olympics.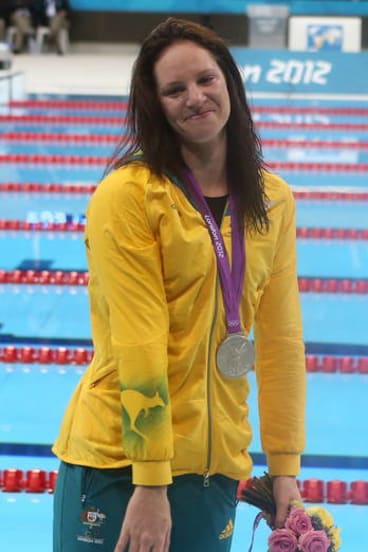 Seebohm told The World Today she decided to go to the media after Nugent initially said he was not aware of any misbehaviour in the Olympic camp.
"I wasn't very impressed with Leigh Nugent's comments about that because it was me personally who told Nugent what was going on," she told the program.
"So, you know, to be on the team with him - I wasn't too happy with that."
Seebohm said that the truth needed to come out. If it didn't, she would tell the whole story.
In reply, Mr Nugent told ABC radio that all he was aware of was ''prank phone calls and doorknocking''.
''I put it down to childish misbehaviour and to my regret didn't follow it up. That's all I knew.''
Mr Nugent said that misbehaviour ''didn't raise alarm bells ... in hindsight it should have''.
As to whether the criticism directed at him was deserved, Mt Nugent replied that ''there's criticism for everyone''.
Seebohm won a silver medal in the 100 metres backstroke at the London Olympics behind American superstar Missy Franklin.
She was in tears after the race and needed comforting from officials. Seebohm had entered the final as favourite after smashing the Olympic record in the heats but was caught in the final 10 metres by Franklin.
Morning & Afternoon Newsletter
Delivered Mon–Fri.