The sports star and the love affair that never was
It was a tragic and inspirational story of lost love: a star college footballer who played a leading role in his team's thrilling victory, just days after the death of his girlfriend from cancer.
But in a staggering revelation, it has emerged that the "girlfriend" of Notre Dame linebacker Manti Te'o never existed, and he claims to have been the victim of a sad and cruel hoax perpetrated on social media.
The story of Te'o's remarkable performance in the face of tragedy shot to prominence in the United States last year, featuring on the front page of Sports Illustrated and countless newspapers across the country.
The 21-year-old's girlfriend, Lennay Kekua, was said to have died of leukaemia in September, shortly after she was seriously injured in a car crash in California.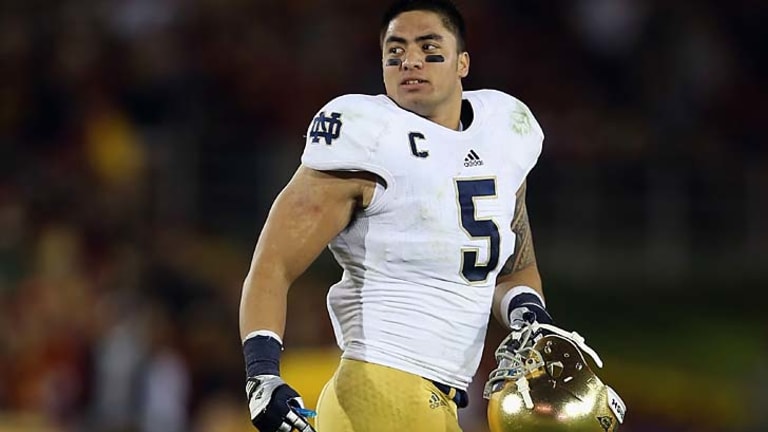 Her death, it was claimed, occurred on the same day that Te'o's grandmother passed away and inspired the linebacker, a projected first-round NFL pick and golden child of college football, to a superhuman performance.
Days later, he led Notre Dame to a 20-3 upset of Michigan State and, throughout the season, played the starring role in his college football team's remarkable run to the Bowl Championship Series final.
But an investigation by US sports website Deadspin now has revealed that Lennay Kekua did not exist.
There are no records of her birth, or her death. She did not attend Stanford University, as it was claimed. Photos of her on social media were taken from the accounts of a Californian woman who, when contacted, was said to be horrified to find that she had become "the face of a dead woman".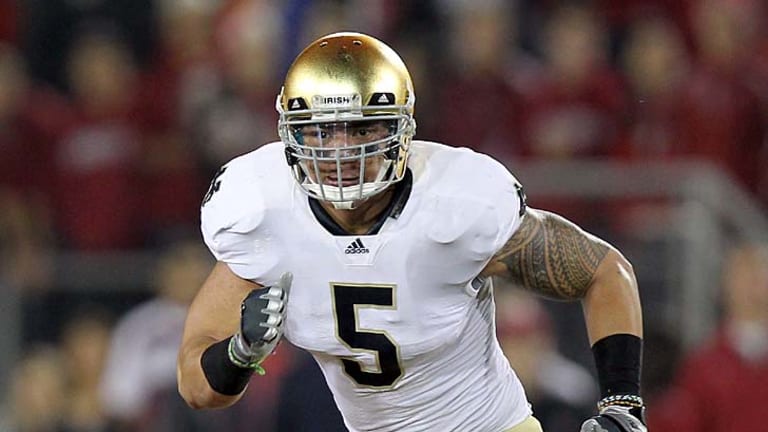 Te'o released a statement on Thursday, AEDT, saying that he had believed he was in a relationship with a woman he had met online, but now realised he was the victim of someone's "sick joke".
"This is incredibly embarrassing to talk about, but over an extended period of time, I developed an emotional relationship with a woman I met online," Te'o, a devout Mormon, said in a statement posted by ESPN.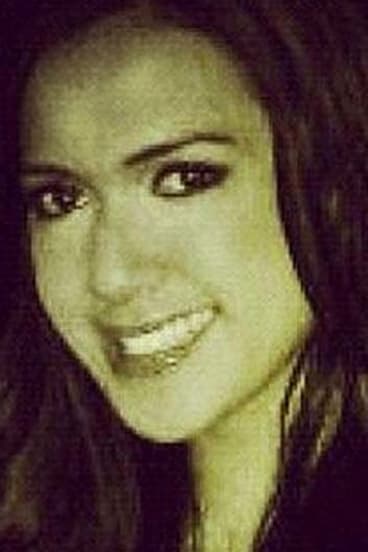 "We maintained what I thought to be an authentic relationship by communicating frequently online and on the phone, and I grew to care deeply about her."
Te'o said that to "realise that I was the victim of what was apparently someone's sick joke and constant lies was, and is, painful and humiliating".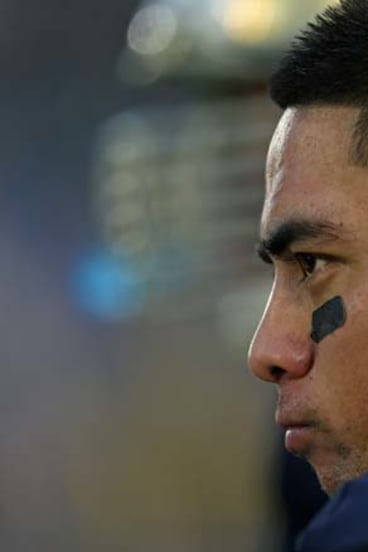 Deadspin claims to have spoken to family and friends of one of Te'o's family friends, Ronaiah Tuiasosopo. They alleged that Tuiasosopo was the man behind the fictitious Lennay.
Two unidentified sources said Tuiasosopo's stunt was intended as a prank, that grew with Te'o's rise to national celebrity in his football career. Last year, Te'o was the Heisman Trophy finalist who led Notre Dame to an undefeated season.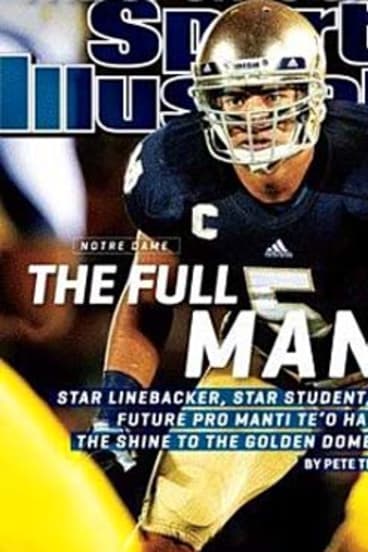 The level of detail aired in the media about the pair's relationship was remarkable.
According to numerous detailed media reports circulating last year, Te'o and Lennay met after a football game in Palo Alto. They swapped phone numbers, and their relationship began.
She would visit him at his home in Hawaii. She was supposedly diagnosed with cancer about the time they became a couple, and Te'o would talk to Lennay nightly, "going to sleep while on the phone with her", according to Sports Illustrated last year.
Deadspin said it had spoken a friend of Tuiasosopo and member of his family - both of whom were unidentified - who believed that Te'o had to know the truth.
Te'o would not be "stupid enough", or Tuiasosopo clever enough, to sustain the relationship for nearly a year, one said, adding that he was "80 per cent sure" that Manti Te'o was "in on it", and that the two perpetrated Lennay Kekua's death with publicity in mind.
Notre Dame spokesman Dennis Brown released a statement saying that a person using the fictitious name Lennay Kekua "apparently ingratiated herself with Manti and then conspired with others to lead him to believe she had tragically died of leukaemia".
"The university immediately initiated an investigation to assist Manti and his family in discovering the motive for and nature of this hoax," Mr Brown said.
"While the proper authorities will continue to investigate this troubling matter, this appears to be, at a minimum, a sad and very cruel deception to entertain its perpetrators."

Megan Levy is a breaking news reporter for The Sydney Morning Herald, after previous stints at The Age in Melbourne and London's The Daily Telegraph. Email or tweet Megan with your news tips.
Morning & Afternoon Newsletter
Delivered Mon–Fri.