The script could not have been written any better for Tuggeranong United.
Not only did the Canberra club consisting of public servants, tradies and uni students draw an A-League team for its historic round of 16 FFA Cup tie at home, it drew the most successful club in the league's history, Melbourne Victory.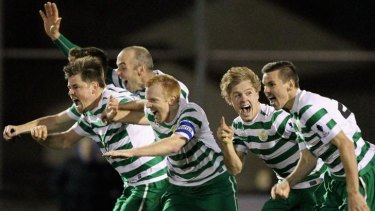 And to put the icing on the cake, it also sets up a showdown with Tuggeranong's favourite son, Carl Valeri.
"It's great news that I'll be able to come home and play in front of my home town," the Socceroos midfielder told The Canberra Times on Friday night.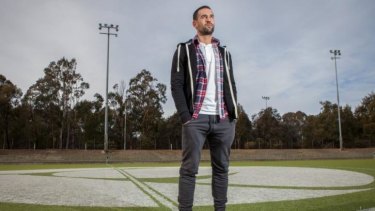 "It means a lot to me. It's a sign of how far football has come in Australia that all of a sudden a big A-League club is playing against my junior club."
United officials are hoping for a crowd of up to 5000 people for the blockbuster encounter at Viking Park, which could add $40,000 to the club's coffers.
The match will take place on either September 16 or September 23, with the schedule to be finalised after consultation with Fox Sports and the FFA on Monday.
Tuggeranong United qualified for the inaugural FFA Cup on the back of its win in last year's Federation Cup. It then beat before beating South Hobart in a dramatic penalty shootout in the round of 32.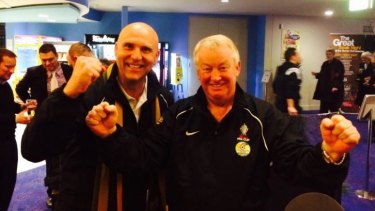 United captain Tim Stewart said drawing Victory at home was the perfect reward.
"We were hoping to draw an A-League team at home and it's going to be an amazing experience," Stewart said.
"It's going to be a once in a lifetime opportunity to play an A-League team in front of our family and friends against all of those quality players.
"We've got nothing to lose, no one expects us to win. They're professionals, we're just a small team from Canberra.
"You never know what can happen, it's a cup game."
A contingent of Tuggeranong United players, officials and supporters watched the draw live from the Burns Club in Kambah.
"There's so many people that have worked so hard for this club over the years and volunteered their time for nothing, this is just amazing for them," Stewart said.
"When we played down in Hobart, there were 250 people here at the Burns Club, can't wait to see how many turn out at the game.
"Four-thousand at Tuggeranong, who would've thought it?"
It capped a couple of big days for Valeri after he was recalled to the Socceroos for their upcoming friendlies with Belgium and Saudi Arabia.
Valeri is in his first season with Victory after a decade plying his trade in Italy.
He played for 90 minutes in Victory's 2-0 win in the round of 32 against Western Australia side Bayswater City on Tuesday night.
Victory is the most successful club in A-League history. It boasts a squad featuring World Cup representative Mark Milligan, veteran striker Archie Thompson and the competition's Golden Boot, Besart Berisha.
However, Valeri knows that will count for nothing when the players run out on Viking Park.
"I don't know much about Tuggeranong United, but I'm sure they'll put up a fight and cause us trouble," Valeri said.
"They were good enough to get through the first round. We don't take anyone lightly and we're definitely there to win."
Tuggeranong will round out its National Premier League campaign on Sunday when it takes on the FFA Centre of Excellence at the AIS Grass Fields.
In other final round games, Canberra FC hosts Canberra Olympic at Deakin Stadium in a preview of next week's elimination final, Canberra City takes on league champions Cooma Tigers at Gungahlin Enclosed and Belconnen United warms up for the qualifying final against the Monaro Panthers at McKellar Park.
All games are at 3pm.
Lee Gaskin is a sports reporter at The Canberra Times.