Sure, you'll probably be able to see London's Olympic Stadium from space when cameras flash for the 10 seconds of the men's 100 metres sprint.
But isn't the Olympics supposed to be the one time every four years for the more obscure sports to shine?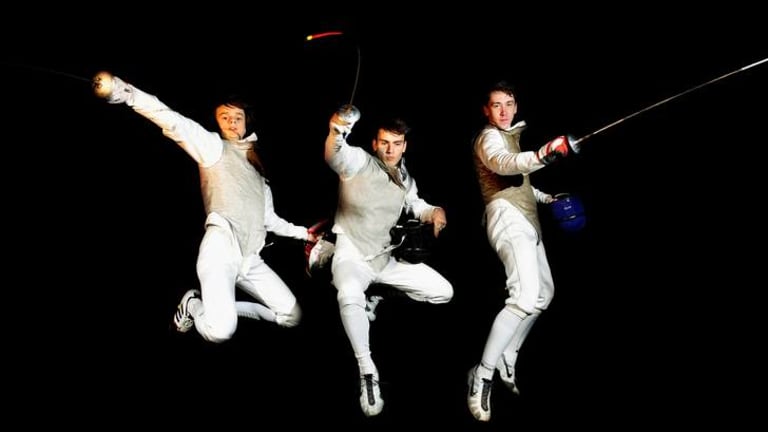 The Canberra Times went in search of ordinary Canberrans playing those less-ordinary sports. The only disappointment is we couldn't track down an ACT synchronised swimming team.
FENCING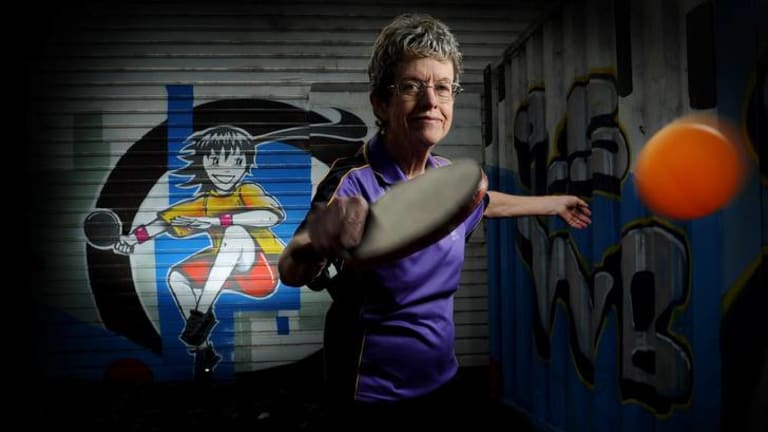 Super spy James Bond made it cool, but fencing is one of just four sports that has featured at every modern Olympic Games since 1896.
There are seven clubs in Canberra, with competitors aged as young as seven.
That was the age when Edmund Goldrick took it up, the 16-year-old now part of the ACT under-17s foil team that contested the national championships in Sydney last week.
''I saw a fencing scene in a James Bond film and I thought it was awfully cool so I thought I'd give it a go,'' Goldrick said.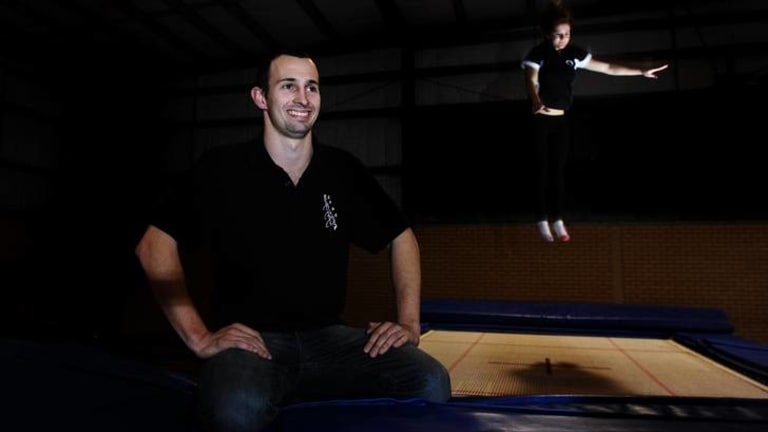 Goldrick was joined last week by Callum Bodman and Caleb Gray, who also competed in the under-15 national foil titles.
Fencing comprises three disciplines – foil, sabre and epee.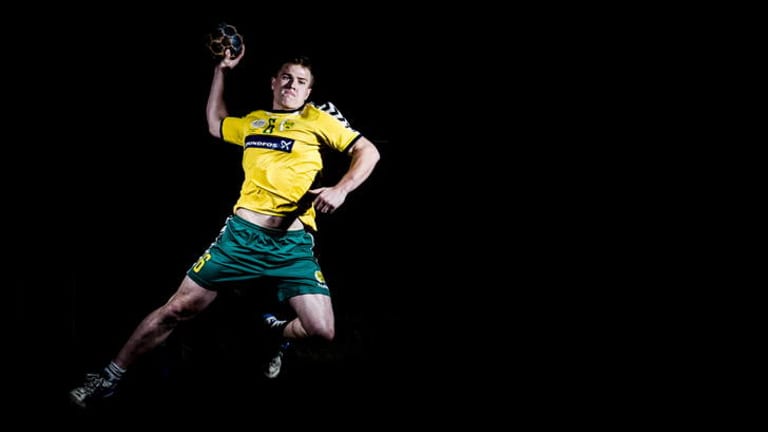 Foil consists of a light, thrusting weapon that targets the torso, sabre targets the entire body while epee uses a heavier weapon that allows simultaneous hits by both fencers.
Goldrick said fencing was the only sport not shown on Australian free-to-air television at the 2008 Beijing Olympic Games.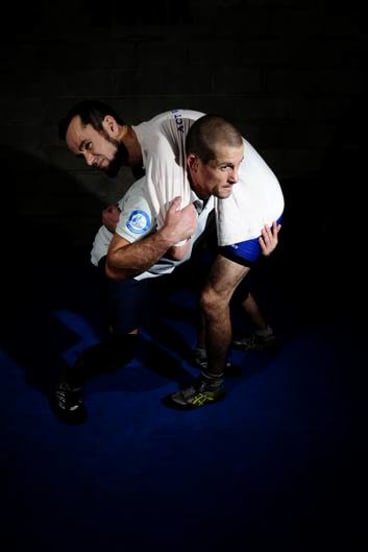 But if you want to give it a go, a beginner's kit will set you back between $200 and $400, depending on the type of weapon.
TABLE TENNIS
Now 68, Glenys Joliffe started playing competitive table tennis as a teenager when she began work as a public servant in South Australia.
''At lunchtime, if you weren't going out shopping, you went and played table tennis,'' Joliffe said. '
'All the departments had table tennis tables, and you went around playing at the different departments.''
President of the ACT Table Tennis Association for the last 15 years, Joliffe's only break from the sport was when she became pregnant.
''I freaked the guys out whenever I drew too close to the table,'' Joliffe said.
''It wasn't fair on the other players, worrying about whether they were putting the ball too short.''
Table tennis is one of the most accessible sports, with thousands of Australian families bound to dust off rickety tables and paddles in the garage during the Olympics.
Making the step up to competition is easy.
The Kingston Table Tennis Centre is the unassuming home of ACT Table Tennis.
The shed-like building on the corner of Kingston Oval was repainted a number of times after graffiti attacks, which stopped when a local graffiti artist was paid to decorate the building.
Despite its look, the centre welcomes people of all ages and abilities, with programs for athletes with a disability, too.
''It's a sport for life,'' Joliffe said.
''Anyone from eight to 80, or even older. There's a woman from Sydney who is 102.''
BADMINTON
Anthony Joe is only 16 but he's already won everything on offer in Canberra's badminton scene.
That's why the Radford College student wants to take his game to a new level and become an Olympic competitor.
Joe is a rising star of Australian Badminton. Despite being a teenager, he's ranked in the top 20 in the open division.
And while most only tune in to watch a badminton game during the Olympics, Joe lives and breathes it.
He trains four days a week after school and was introduced to the sport by his parents Shuen and Kam when he was six.
The Joe family dominated the last major tournament in Canberra, with Anthony winning the men's singles and doubles, his sister Jacinta claiming the women's singles and teaming with mum Kam to win the women's doubles.
Anthony and Jacinta joined forces to win the mixed doubles title.
''People at school don't really know much about it,'' Anthony said.
''When I started playing I was just doing it for fun and it never occurred to me to play at a high level like the Olympics. The Olympics is the best way to get exposure for the sport.''
Badminton has been in the Olympics since 1992 with five events: men's and women's singles, men's and women's doubles, and mixed doubles.
Badminton ACT president San Neo Ong said there were 300 players in Canberra at 10 clubs.
TRAMPOLINE
Growing up, if Jack Ratz's friends ever hassled him about trampolining, a backflip would normally shut them up.
Ratz, who represented the ACT as a junior at nationals, now coaches the Canberra Trampoline and Sports Club.
When he took over there were only two competitors at nationals level, but he has increased that to eight and has two juniors on the verge of making the Australian team for the Indo Pacific Championships in Sydney in October.
There are about 100 trampolinists competing in the ACT and Ratz, 23, says you're never too old to jump on a trampoline.
''The perception that you have to be really young to do a gymnastics sport is wrong,'' Ratz said.
''If you're not in it to compete at an elite level and you're in it to better yourself and have a bit of fun then I don't see there's a maximum age at all.''
Blake Gaudry is Australia's only trampolinist at London.
He'll be judged on height, technique, whether he stays in the middle of the trampoline and the degree of difficulty of his routine to determine a score out of 10.
'''They don't normally televise much of it, which is a little bit annoying, but hopefully this year with specialised Fox channels it should get a go,'' Ratz said.
EUROPEAN HANDBALL
Canberra packs plenty of punch when it comes to European handball.
Australia coach Taip Ramadani lives here, so does national representative Callum Mouncey, while Canberra product Tommy Fletcher plays professionally in Europe.
In the women's ranks, Alice Keighley is in the national side, having represented Australia at the Youth Olympic Games, and there are two shining junior stars – Esther Soulard and 16-year-old Karl Warrener, both currently competing at under-18 level in Europe.
Unfortunately, Australia hasn't qualified for the Olympics and has only played at one Games - Sydney 2000 because Australia was host.
Watching that event in Sydney inspired Mouncey to take up the sport.
''Without an Olympic spot, it's really hard to get funding to get the improved results, but unless you're really competitive and look like you're pushing for [qualification] in the near future, you won't get any funding,'' Mouncey said.
Australia trounced New Zealand recently in a two-game series to earn a place in the 2013 Handball world championships.
Canberra's handball community is gearing up for an expected spike in interest in the sport after the Olympics, planning a competition to start after the Games finish.
''In the past we haven't really had anywhere to send [people who show interest] or been able to accommodate them,'' Mouncey said.
''It really should have been done 12 years ago after Sydney but we're getting on that now.''
JUDO/WRESTLING
Matt D'Aquino's Olympic campaign in judo at the 2008 Beijing Games lasted just 90 seconds, but he still rates it as one the best moments of his life.
So much so that when he failed to qualify for the London Olympics in judo, he made a last-ditch effort to qualify in wrestling.
''Most people first think I play rugby because I'm short, stocky and have cauliflower ears ... and then they want to wrestle me,'' D'Aquino said.
''You can be any shape or size, there's no limits,''
''I got into it because it was pretty cheap, fun and teaches self discipline and self control. You need speed, strength, power and agility, it's got everything.''
Judo is a combat sport where the object is to throw an opponent to the ground and immobilise them with a grappling manoeuvre.
The ACT sent 70 judokas to the national titles this year, while only a handful of athletes competed at the Australian wrestling championships.
WEIGHTLIFTING
Kylie Lindbeck already has a television set up in the gym so she can watch the Olympic Games while engaged in the ''lonely'' sport of weightlifting.
The 27-year-old is in the gym up to six days a week training as she pursues her dream of representing Australia at the Olympics or Commonwealth Games.
Weightlifting ACT was almost defunct 18 months ago.
But after linking with CrossFit, the sport is starting to rebuild in the capital.
Lindbeck finished second in her division at her debut national championships two weeks ago.
''Having something like the Commonwealth Games as a goal is pretty massive,'' Lindbeck said.
''It's pretty lonely training on my own, that's for sure."
Weightlifting ACT president Phil Moreland said the sport in Canberra had been ''reborn'', with 36 lifters competing at the state titles in May.
At times last year only six athletes were competing in club competitions.
''The Olympics will definitely help, even the recent controversies, because any publicity is good publicity,'' Moreland said.
''The big thing helping us is that we're tapping into the CrossFit base and that's where most of our athletes come from.''
Morning & Afternoon Newsletter
Delivered Mon–Fri.