ACT government defends seeking access to Canberrans' metadata
The ACT government has defended its right to seek access to Canberrans' private phone and internet records without a warrant, in moves designed to assist law enforcement and anti-tax evasion efforts.
Among dozens of federal, state and territory agencies which have sought access to citizens' metadata for criminal investigations or protection of government funds are the ACT Revenue Office and the Access Canberra agency, which sits as part of Chief Minister Andrew Barr's Treasury and Economic Development Directorate.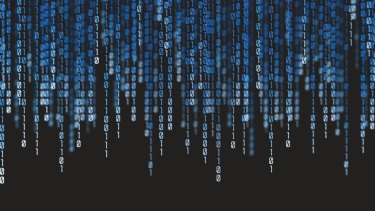 Last month, the federal government issued a list of 61 non-law enforcement agencies that had applied for the right to access metadata. Australia Post, the Australian Taxation Office, the RSPCA, seven federal departments and local councils are included on the list.
Various state agencies from NSW, Victoria and Western Australia are also on the list, including some of those responsible for tax revenue.
Access to metadata, which can include telecommunications history such as phone numbers, IP addresses, email addresses and the time contact took place, has been controversial for the federal government.
Non-law enforcement agencies are required to apply directly to federal Attorney-General George Brandis for temporary approval to access metadata for up to 40 parliamentary sitting days. Once approved, no warrant is required.
The frequency of request authorisations for telecommunications data, including from police and other law enforcement agencies, grew by 9 per cent in 2015, to more than 365,000.
An ACT government spokesman said the territory's revenue office had previously made "a very small number of requests" for citizens' metadata but Access Canberra was yet to use the mechanism.
The information and metadata received by the government as a result of the requests "was used to inform investigations into active non-compliance with territory-based tax laws".
The spokesman did not provide a specific number of requests made by the government, but said metadata was one of a range of sources of information used to conduct investigations when taxpayers did not fully comply with laws.
"The ACT government takes law enforcement and tax evasion seriously," the spokesman said.
"Canberrans expect that all residents will pay their fair share of taxes and comply with all relevant laws and guidelines.
"In particular, the role of the ACT Revenue Office is to administer the territory's laws in an efficient and fair manner, and Access Canberra is a law enforcement agency with responsibility over a wide range of both ACT and Commonwealth legislation.
"As a recently-established agency, Access Canberra has never sought to obtain citizens metadata."
Access Canberra, a new shopfront agency, was established after Andrew Barr took over as Chief Minister in December 2014. The concentration effort brought together all of the regulatory functions across government under one new agency.
Its creation saw the Treasury and Economic Development directorate grow by 47 per cent last financial year, as 739 additional public servants were added to the organisation.
Digital rights campaigners and Victorian independent senator John Madigan have expressed concerns about access to citizens' metadata. Senator Madigan said the Australian Health Practitioner Regulation Agency could not be trusted with warrantless access.
Below is the full list of agencies that applied for access to the data, except for four that were redacted in the FOI documents as their disclosure would be "contrary to the public interest".
1. Australian Financial Security Authority, Commonwealth
2. Australian Health Practitioner Regulation Agency (AHPRA), Commonwealth
3. Australian Postal Corporation, Commonwealth
4. Australian Taxation Office, Commonwealth
5. Australian Transaction Reports and Analysis Centre, Commonwealth
6. Civil Aviation, Safety Authority (CASA), Commonwealth
7. Clean Energy Regulator, Commonwealth
8. Department of Agriculture, Commonwealth
9. Department of Defence (ADFIS and IGD), Commonwealth
10. Department of the Environment, Commonwealth
11. Department of Foreign Affairs and Trade, Commonwealth
12. Department of Health, Commonwealth
13. Department of Human Services, Commonwealth
14. Department of Social Services, Commonwealth
15. Fair Work Building and Construction, Commonwealth
16. National Measurement Institute, Commonwealth
17. ACT Revenue Office, ACT
18. Access Canberra (Department of Treasury and Economic Development), ACT
19. Bankstown City Council, NSW
20. Consumer Affairs, VIC
21. Consumer, Building and Occupational Services (Consumer Affairs and Fair Trading – Department of Justice), TAS
22. Consumer and Business Services, SA
23. Department of Agriculture, Fisheries and Forestry, QLD
24. Department of Commerce, WA
25. Department of Corrective Services, WA
26. Department of Environment and Heritage Protection, QLD
27. Department of Economic Development, Jobs, Transport & Resources (Fisheries), VIC
28. Department of Environment, Land, Water and Planning, VIC
29. Department of Environment Regulation, WA
30. Department of Fisheries, WA
31. Department of Justice and Regulation (Consumer Affairs), VIC
32. Department of Justice and Regulation (Sheriff of Victoria), VIC
33. Department of Mines and Petroleum, WA
34. Department of Primary Industries (Fisheries), NSW
35. Environment Protection Authority, SA
36. Greyhound Racing Victoria, VIC
37. Harness Racing New South Wales, NSW
38. Health Care Complaints Commission, NSW
39. Legal Services Board, VIC
40. NSW Environment Protection Authority, NSW
41. NSW Fair Trading, NSW
42. Office of Environment & Heritage, NSW
43. Office of Fair Trading (Department of Justice And Attorney-General Office of the Director General), QLD
44. Office of State Revenue, NSW
45. Office of State Revenue, QLD
46. Office of the Racing Integrity Commissioner, VIC
47. Primary Industries and Regions South Australia (PIRSA), SA
48. Queensland Building and Construction Commission, QLD
49. Racing and Wagering Western Australia, WA
50. Racing NSW, NSW
51. Racing Queensland, QLD
52. Roads and Maritime Services NSW, NSW
53. Royal Society for the Prevention of Cruelty to Animals (RSPCA), VIC
54. State Revenue Office, VIC
55. Taxi Services Commission, VIC
56. RevenueSA, SA
57. Victorian WorkSafe Authority, VIC
Tom McIlroy is a political reporter for the Financial Review in the federal press gallery at Parliament House.
Most Viewed in Technology