Budget 2012: ICT opportunities aplenty
The 2012 federal budget offers plenty of opportunities for the IT industry, for those who know where to look.
The ICT sector should receive an unexpected mini-boost from the budget announced by Treasurer Wayne Swan this week with up to $1 billion worth of projects peppered throughout the government's plans for the next four to seven years.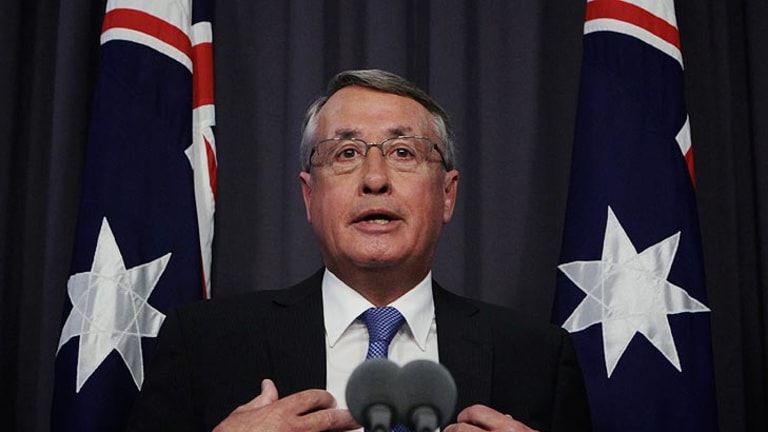 Among the biggest ticket items are $240.3 million over four years for systems to enable the National Disability Insurance Scheme (NDIS). According to budget documents, the system will "track and evaluate the operation of the first stage of the scheme and provide a platfrom for a national rollout".
An additional $233.7 million has been allocated to further the national e‑Health agenda, which is largely dependent on the rollout of the national broadband network (NBN), and the electronic patient record database – the Personally Controlled Electronic Health Record (PCEHR) system - due to launch in July. It comes on top of the $466.7 million investment which runs out in June.
In addition there are provisions for $467.1 million over seven years for SuperStream with $14.6 million in 2012-13, $58.7 million in total going to the Australian Taxation Office to improve superannuation payment processing, and for $68.5 million to add geo-coding to, and improve, company records on the Australian Business Register among others.
Kevin Noonan, research director with analyst firm Ovum, who attended the budget lockup for the first time this year, concluded there are plenty new opportunities to offset part of the ICT cuts announced in the November mini-budget.
Noonan said the Efficiency Dividend foreshadowed then to increase from 1.5 per cent to 4 per cent would still prevent federal government agencies from upgrading equipment and spending on current running costs, but the new budget allocations would go some way to provide them with funds for new projects that would in turn stimulate the ICT sector.
He said suppliers could sit behind the cuts and complain or go "follow the money" to realise nearly $1 billion worth of opportunities not previously foreshadowed.
"Broad estimates would put the size of IT project money at least equalling projects coming out of the 2011-12 Budget. That's a lot of money. Tax, health and welfare did particularly well, but there was a good smattering of money going to other agencies."
Nick Abrahams, partner with law firm Norton Rose, who advises government agencies and vendors on contracts, said the budget provided important opportunities through various projects but these were counter-balanced by the cuts, especially in Defence.
"The $5.6 billion general cut to Defence spending will have a noticeable impact on the IT industry, though the budget still includes $550 million for IT remediation activities across Defence," Abrahams said.
The Australian Information Industry Association (AIIA) welcomed the budget, in particular the measures to support the e-records database.
In a statement AIIA chief executive Suzanne Campbell said the continued funding of e-Health initiatives would better utilise the skills and knowledge of Australia's ICT industry.
She said AIIA members looked forward to continuing working closely with the Department of Health to implement the scheme and improve the efficiency of Australia's health system.
Among other "digital spending" measures shared among various government agencies, are $7.9 million to expand the SmartGate system at international airports; $82.4 million for the Australian Prudential Regulation Authority (APRA) to upgrade its ICT infrastructure and $11.7 million to extend the One Laptop per Child (OLPC) program to primary schools in rural and remote indigenous communities. It will afford more than 50,000 XO laptops along with associated training, development and support for teachers, children and their communities.
Rangan Srikhanta, CEO of OLPC Australia said: "In the digital age, we have a real opportunity to close the gap between advantaged and disadvantaged children in ways that were unimaginable less than 20 years ago. This funding will allow us to make significant progress toward the goal of achieving social equality in education for all Australian children."
Among the more intriguing initiatives is a $2.4 million provision for online remote access to national cultural institutions via virtual tours involving mobile robots. The allocation is made for the Department of Broadband, Communications and the Digital Economy and the CSIRO and counts on the NBN rollout. It comes under the heading "putting museums online for public access" and promises to allow users "to engage and interact with local visitors and tour guides" and receive "additional on-screen information to enhance their experience".
Most Viewed in Technology
Morning & Afternoon Newsletter
Delivered Mon–Fri.