Canberra: A capital of creative innovation
A new book aims to help Canberrans appreciate the city as a technology hub and centre of innovative business.
On a warm spring day in London in 1946, an Australian scientist named Mark Oliphant met the Australian prime minister, Ben Chifley.
With characteristic informality, Chifley suggested a walk in the park, and the two men strolled for an hour or more, discussing the problems of the time, Oliphant's view of science and the world, and so on.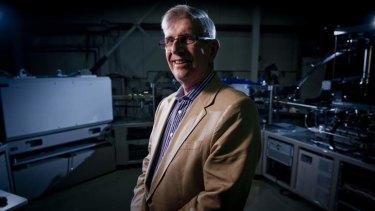 The plan, it was later made clear, was to lure Oliphant to Canberra and build a university of world standing on the partly developed town 200 miles from the nearest established city.
Luckily, each was charmed by the other. Oliphant was at his spellbinding best, conveying the excitement of his research on the Manhattan Project (the atomic bomb), speculating on a world dominated by atomic energy, and imagining Australia at the forefront of nuclear research.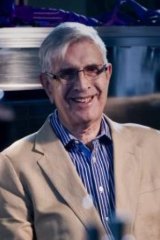 However, he was not going to come cheaply. He would need £0.5 million to set up his school, about four times the sum that had been discussed in the Australian cabinet for the purpose. In sharp contrast with the cost cutting that today affects Canberra's workforce, Chifley's attitude was they should do whatever was necessary to secure Oliphant for the new university.
Oliphant became the first to commit to moving to Canberra. A generous salary and a suitable residence in Canberra were added and, in return, a strategy of recruiting eminent Australians, headed by Oliphant at a time of many competing interests in post-war construction, was a success.
The story is just one example of how war drove some of Australia's foremost scientists to their best achievements, whether they liked it or not. Some of those researchers later found their way to Canberra, or helped establish our city's institutions from afar, when pure science, rather than applied science, was more than enough to satisfy their aspirations. Reconstruction and nation-building were the order of the day and gave them the momentum to continue their work.
That is where author Peter Dawson begins his new book, Creative Capital (Halstead Press $35.95 RRP). Yet the battle between the pure science and the applied science continues throughout his chapters, as he looks at Canberra as a start-up business much broader than a public service, cultural and research town.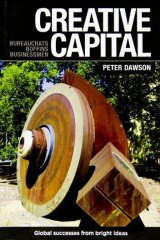 He uses the example of renowned pharmacologist Howard Florey, who saw himself as a pure scientist, although he had a hand in developing penicillin. "You needn't think that he was doing penicillin to save humanity; it was an interesting science inquiry,'' he says.
The entrepreneurs who drew on the knowledge that still bubbles out of research and administrative institutions in Canberra are the subject of Creative Capital. Tension within the science community has been one of the constant hurdles for them to negotiate. The book records Canberra's world-beaters in business who, although rewarded with commercial success, are rarely recognised as a collective in their home town.
Yet, to many Canberrans, they are invisible, and Dawson believes Canberrans, who should know these people, don't, because most of the people in this city operate in a world of their own, in silos.
After a career in the corporate sector and the trade commission service, Dawson says he has always found it odd, whenever talk turned to branding Canberra and what defined the city, that no mention was made of being the national capital. It may as well, he says, be a Wollongong or a Newcastle.
"I found myself sitting in the Federal Golf Club one afternoon with a couple of old bureaucrat friends, and Brand Hoff walked past and I said, 'Oh, there's Brand Hoff.' And they said `Who is Brand Hoff?' "
Hoff co-founded Tower Software and TRIM information management system, which Hewlett-Packard bought in 2008 for more than $US100 million. He has nurtured and mentored businesses for many years.
"It occurred to me that these guys, one being head of the department of trade, were totally unaware of this quite successful business community in Canberra," he says. Aware of a gap, he felt someone had to write a book about the ACT's innovation sector.
With the Australian Trade Commissioner Service, Dawson helped small to medium enterprises to penetrate overseas markets. He took an early exit from Commonwealth Government services in 1993, started a business consultancy and later was foundation chairman of a committee driving the ACT Exporters network.
While some bureaucrats still surprise Dawson with their ignorance of the innovation and knowledge around them, others have inspired him, such as Herbert Cole "Nugget" Coombs and fellow founders of the Australian National University.
Dawson begins Creative Capital revisiting the ANU's beginnings during Australia's formation of national identity – that happy meeting between Chifley and Oliphant.
Working in the public and private sectors, Dawson has watched Canberra grow from modest beginnings to what is now a substantial city. He is gratified that property developer Terry Snow's Living City plan and the latest City to the Lake concept and the National Capital Authority's Griffin Legacy have, in the past decade, harked back to our first architect, Walter Burley Griffin, picking up some of his ideas and finding they have relevance to modern Canberra.
Creative Capital touches briefly on this crucial element for building an ideal city for the brightest researchers and bureaucrats. He says Griffin arrived at a time of tentativeness, when states felt they were reluctantly giving up powers to this new national capital which, sitting in a sheep paddock in the middle of NSW, didn't have much credibility.
So the stage was set and Canberra delivered. Creative Capital recounts CSIRO's success in developing Wi-Fi, to printable solar cells and vaccine for the Hendra virus, to the commercial entrepreneurs who developed GPS for sports people, to work on quantum cryptography, machines that prevent drivers from falling asleep and breakthroughs in cancer, diabetes and HIV research and ground-breaking IT start-ups.
Approaching researchers and people with enormous drive willing to invest in them often invites a rush of complex information, overwhelming passion and conviction, yet Dawson, who comes from an arts background, has worked his way through scores of them in Creative Capital. Now the book is finished, he admits that getting his head around all that information was stressful and difficult. The trick, he realised, was not trying to comprehend each invention or concept, only to understand the results they have achieved.
Burrowing into the backgrounds of brilliant, bold entrepreneurs, he encountered many personal sacrifices, and in John De Margheriti's case, inspiration from God. In May, The Canberra Times reported De Margheriti's computer-animation academy would spend $46 million during the next decade to transform itself into a major education player in the capital.
The Academy of Interactive Entertainment, a private educator for the 3D-animation, game-development and visual-effects industries, will also provide another $35 million to expand in Sydney and Melbourne, and plans a campus in Adelaide by the end of the year. De Margheriti says divine guidance helped him through lean times in the formative years of his business.
The son of Italian immigrants, he learnt about computers and video games at Hawker College and, while studying engineering, met Steve Wang, who was doing computer science at the University of NSW. They began working on computer games, living hand to mouth, trying to establish a new business, Micro Forte. He returned to Canberra, where he learnt about communication technology, which related to an idea he had for a two-person game. Until that time, computer games were largely single-player events, but he envisioned large-scale multi-player games. He summarised the system on a piece of paper and again heard a divine voice, telling him to patent it.
Later, as he tells it, the doorbell rang and there was a man at the door with a sheaf of papers. An American, he was from the local church De Margheriti was then attending, and explained his presence. "It may seem strange, but God spoke to me and told me to come over here with these papers. I am a patent attorney.''
De Margheriti and Steve Lewis, one of the founders of Micro Forte, worked with him on what was to be the world's first patent on technology for multiplayer computer games. It was the birth of a new industry that has become a multibillion-dollar business.
Dawson maintains that the Margheriti story is one for both believes and non-believers. Whether one chooses to believe God spoke or simply that John and his wife, Vicki, were smart people who arrived at powerful insights based on a broad and deep experience in their industry, some aspects of their approach to entrepreneurship stand out.
Creative Capital is aimed at Canberra readers, and Dawson hopes to encourage different silos to understand the existence of others and for people to appreciate that Canberra as a technology hub and centre of innovative business is fundamental to how the city should be perceived.
Creative Capital is published by Halstead Press. $35.99.


John Thistleton is a reporter for The Canberra Times.
Most Viewed in Technology