Curiosity rover makes first Foursquare check-in on Mars
This post was originally published on Mashable.
Curiosity is NASA's most digitally savvy rover yet. She tweets regularly, posts her pictures and now she is the first Foursquare user to ever check in on Mars.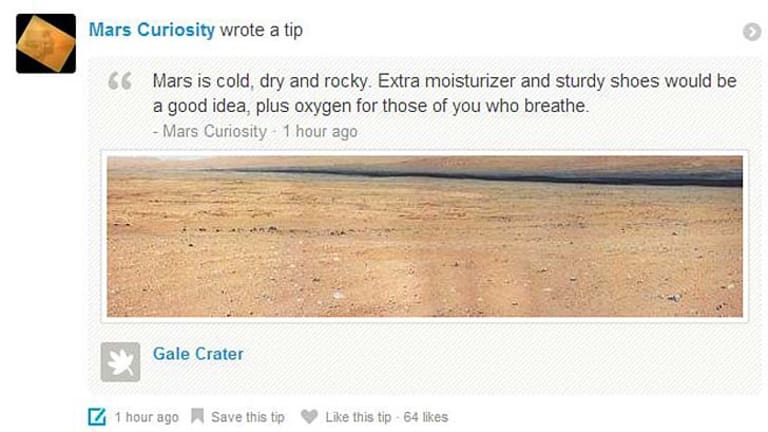 Curiosity's first check-in was today at the Gale Crater, where she made her first landing on the night of August 5. Located on the equator of Mars, the Gale Crater is home to the 5.5 kilometre-high Mount Sharp and is Curiosity's primary target as it holds billions of years of Martian history.
Curiosity will continue to check in and share updates throughout her 23-month expedition.
"Like any great trip, you want to share [it] with your friends back home, so that is why the rover is sharing check-ins and tips from her amazing trip," says Stephanie L. Smith, who is part of the three-woman team that runs Curiosity's social media.